For many years, Armor-Lux has made Sustainable Development and Social and Environmental Responsibility part of our strategy. Armor-lux is committed to ensuring our customers benefit from ethically secure manufacturing processes:

- Respecting fundamental labour rights. In particular, Armor-lux respects the fundamental conventions of the International Labour Organization (ILO) and the ten principles of the United Nations Global Compact.

- Respecting users' health. Armor-lux markets products that comply with French and European regulations, in particular the requirements of the REACH legislation on the use of products and chemical substances that may affect human health.

- Protecting the environment. Armor-lux does everything possible to reduce the impact of our activities as part of an ambitious environmental policy: sustainably managing of resources, reducing CO2 emissions, carbon footprint, Company Travel Plan, waste management, using organic and fair trade cotton production channels, etc.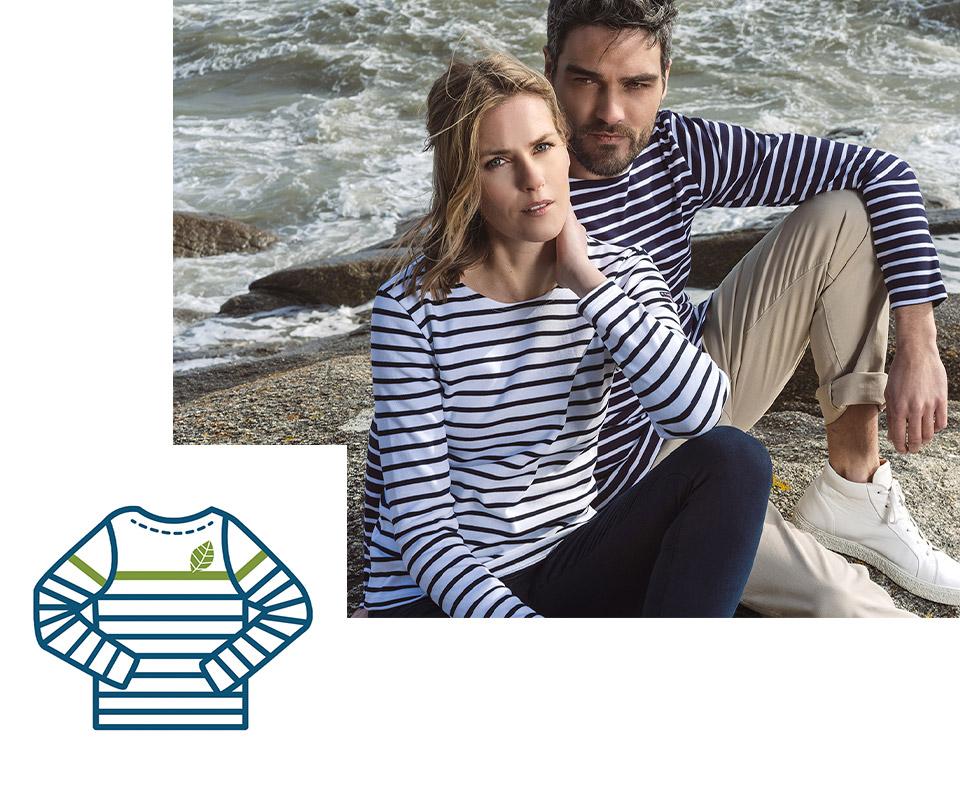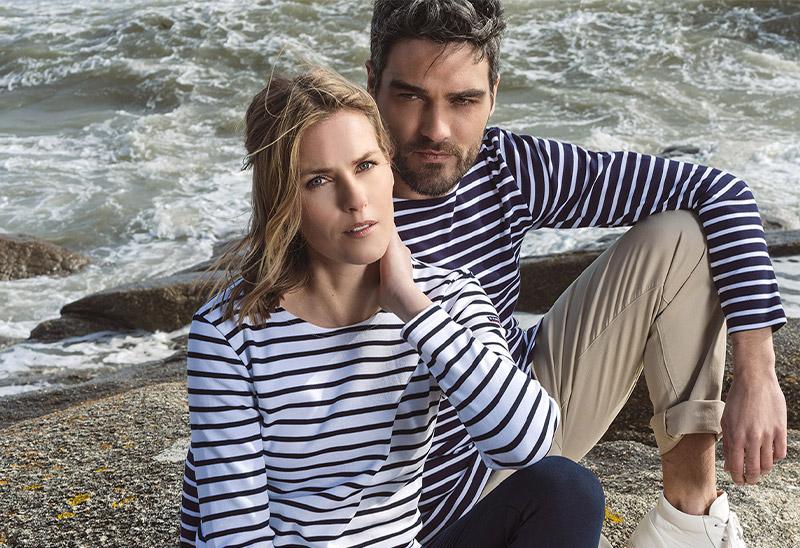 MAIN COMMITMENTS
Armor-lux has made strong commitments to Sustainable Development. They are the pillars of the company's CSR policy which is based on the guidelines of the ISO 26000 standard.
LABELS AND CERTIFICATIONS
Armor-lux works with associations, NGOs and initiatives that promote sustainable development. The company holds numerous labels and certifications as proof of our commitment.
ENVIRONMENTAL POLICY
In 2019, we achieved ISO 14001* certification, and we are proud of it.
This certification rewards our commitment to sustainable development and recognises our environmental policy.
Here is a summary of our work to reduce our impact on the environment.