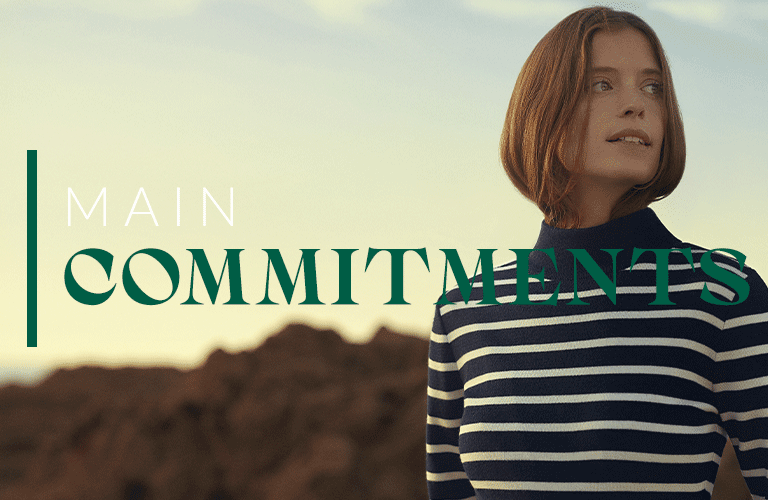 In a globalized and ethically sensitive sector, we follow an ambitious and cohesive CSR policy in relation to the history and values of our company.
For more than twenty years, we have been fully mobilised to guarantee our customers secure manufacturing chains which respect fundamental labour rights, health and the environment.
MAIN COMMITMENTS
Armor-lux has formalized its commitments in reference materials on which the company's CSR policy is based.
This is part of a rationale of progress and performance and is based on guidelines of the ISO 26000 standard.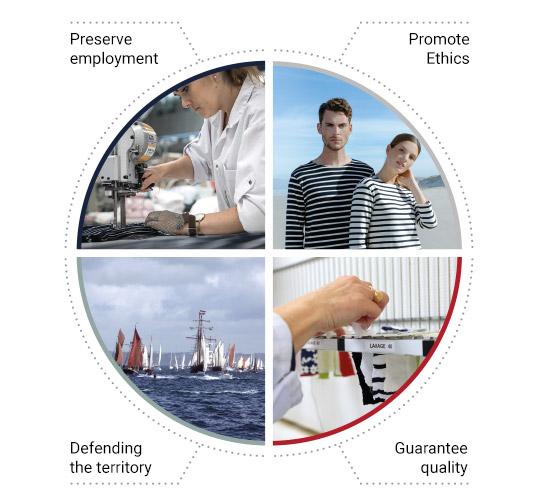 LABELS AND CERTIFICATIONS
Armor-lux has been awarded various labels and certifications which are proof of the company's desire to contribute to the objectives of sustainable development.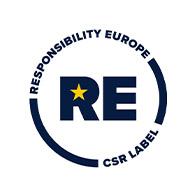 Responsibility Europe

Responsibility Europe is an international label for companies who transform and innovate in order to demonstrate their commitment to a more responsible and sustainable world.
Armor-lux has held this label since 2022.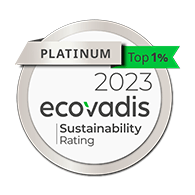 EcoVadis
EcoVadis is an evaluation service which measures the CSR performance of companies in four areas: Environmental, Social & Human Rights, Ethics and Responsible Purchasing.
Armor-lux is part of the Top 1% of companies in the Apparel Manufacturing sector, as evaluated by EcoVadis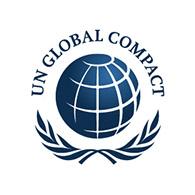 GLOBAL COMPACT
The United Nations Global Compact offers a framework for universal and voluntary commitment based on ten principles relating to human rights, international labour standards, the environment and the fight against corruption. .
Armor-lux has been a member of the Global Compact since 2004.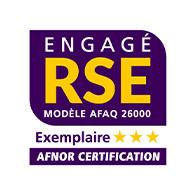 CSR Committed
The CSR Committed label is the benchmark for assessing an organisation's CSR initiatives based on the ISO 26000 standard.
Armor-lux has been labelled as CSR Committed at the Exemplary level since 2016.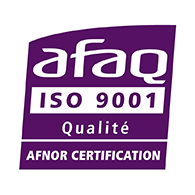 ISO 9001
ISO 9001 : 2015 is an international standard that defines requirements for implementing a quality management system for companies wishing to continuously improve customer satisfaction and provide compliant products and services. Armor-lux's Quality Management System has been certified since 2023.

5 200 000
organic fair trade
cotton articles sold
since 2005


730
supplier assessments
carried out by PwC
since 2005


100%
of our fabrics
STANDARD 100-certified
by OEKO-TEX® in 2022


7%
disabled employees
in the workforce
in 2022


51%
women
executives in 2022


21%
older employees
aged 55 and above in 2022

92/100
Professional Equality Index
in 2022


10%
reduction in consumption
of energy (gas + electricity) since 2018


50%
reduction in emissions
of CO2 from
work-related travel
since 2018


1 000
trees purchased
in Brittany
in partnership with
EcoTree in 2022


50 tonnes
of textiles, linens
and shoes
collected via ABI29
since 2015


170 tonnes
of clothing at the
end of life recovered
since 2015


50 tonnes
office paper
collected through
Recy'go papers
since 2014


150 000
eco-designed
table tennis rackets
from recycled
textile fibres since 2017