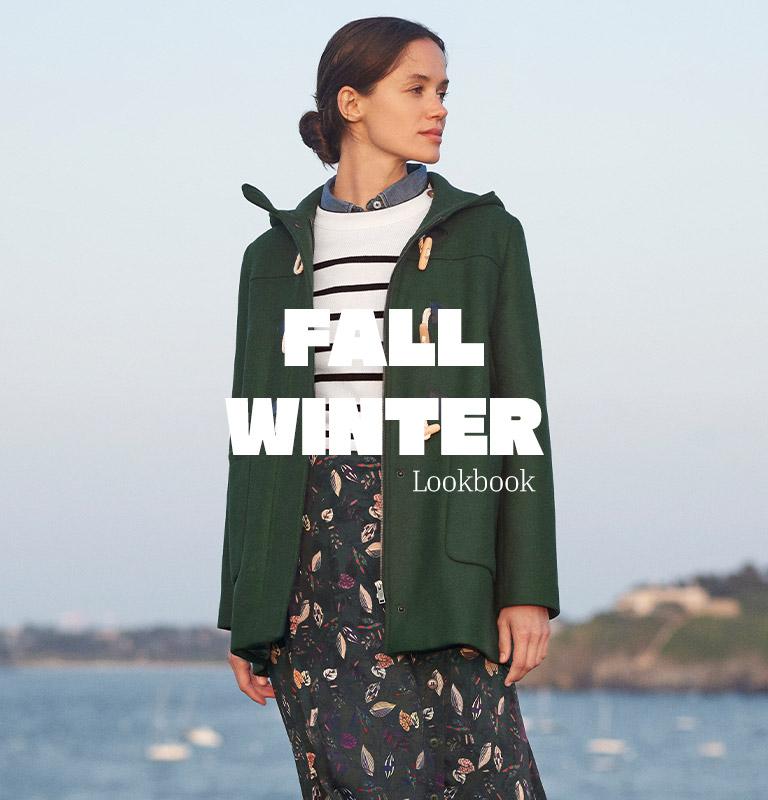 We have created a women's collection for autumn and winter 2023, inspired by the beauty of Brittany and its Capes.

Our delicate, colourful pieces strike a balance between traditional and modern lines, creating contemporary silhouettes that are both casual and elegant.


Take a walk around Cap Fréhel, and you will be amazed by a palette of colours ranging from black and natural to camel and pink, which blend harmoniously with different shades of green. The floral environment inspires a delicate motif, scattered as charming flowers on elegant, feminine pieces.
Breton-style sailor stripes play on contrasts, while checks add a more casual touch.


Allow the beauty of Cap Sizun and its stunning sunsets to captivate you. The blouses and shirts in this collection feature graphic floral motifs. The sailor-style tops subtly with mahogany, orange and pink, while the camel, orange and red velours add a touch of warmth. Traditional duffle coats and boiled wool jackets add elegance and a modern feel to your outfits.