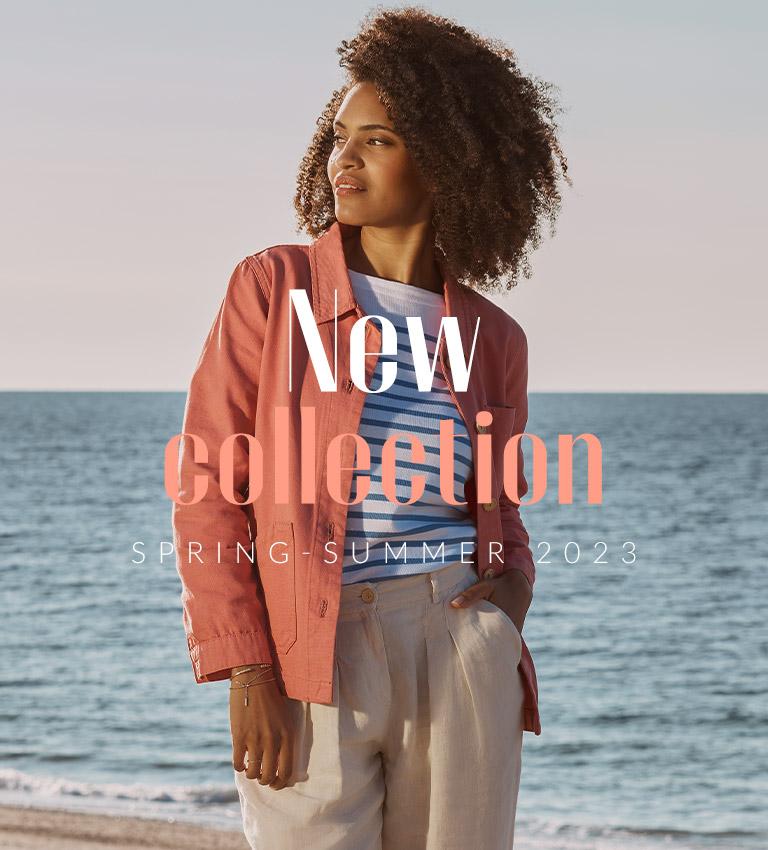 Relax on the beaches of Brittany with our new spring/summer collection! This season, the beaches and their flowery shores have inspired our authentic and colourful looks.




The beach of Kerloc'h and its shades of pink and blue tell our first story. The geraniums feature on our blouses. Breton shirts, jumpers, jackets and more have been redesigned with modernity and lightness!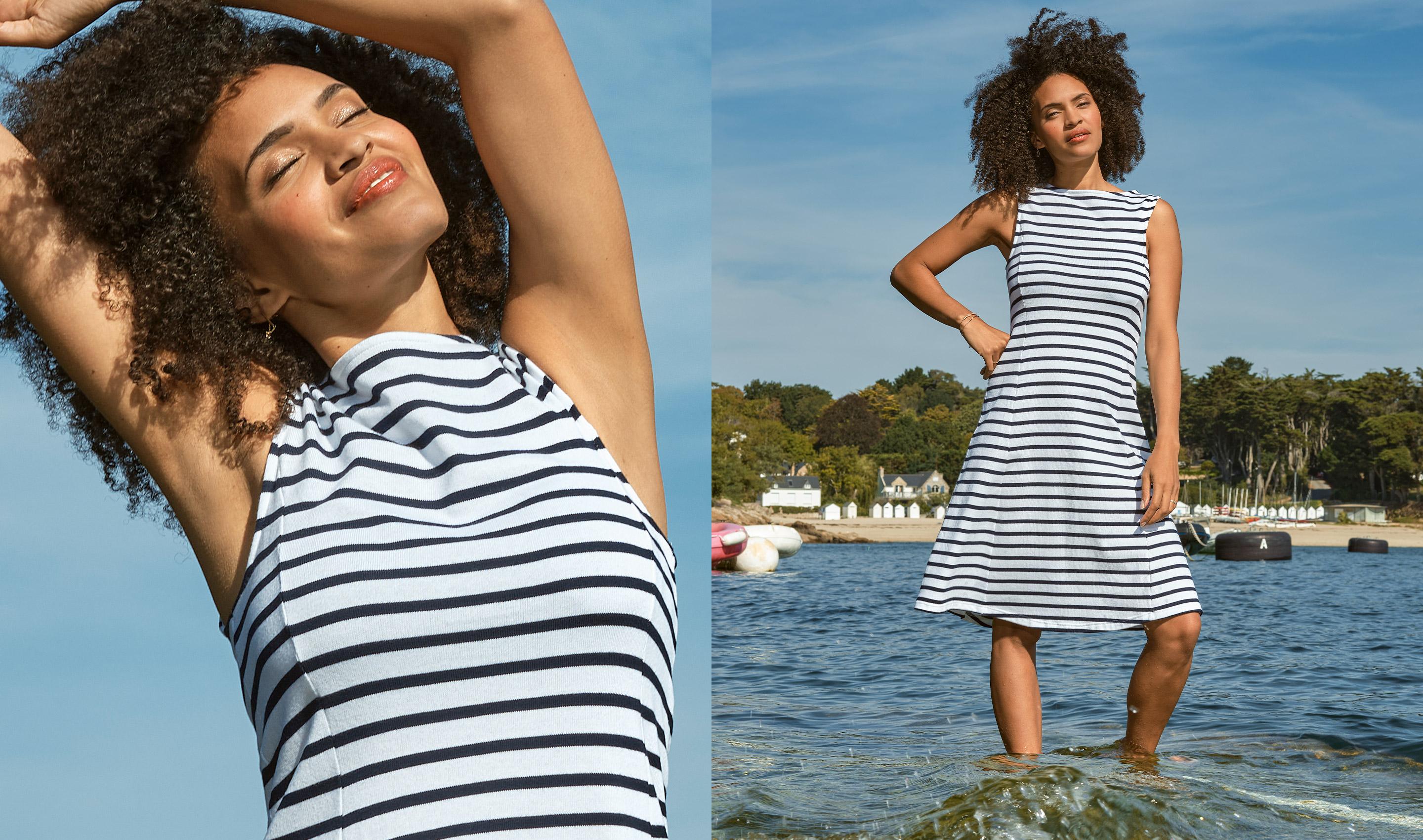 Go on an adventure through the dunes of Keremma beach with our second relaxed romantic story. In a palette of khaki, terracotta and orange, discover this feminine explorer look. The Oyat palms of the dunes have inspired our floral print, redesigned on a natural linen fabric. The 10-colour Breton shirt plays with gradients like a sunset on wild flowers.


The last beach: head to Kerleven for our third colourful story! Inspired by sunny summer colours such as turquoise, grapefruit and orange, this story takes us straight into summer.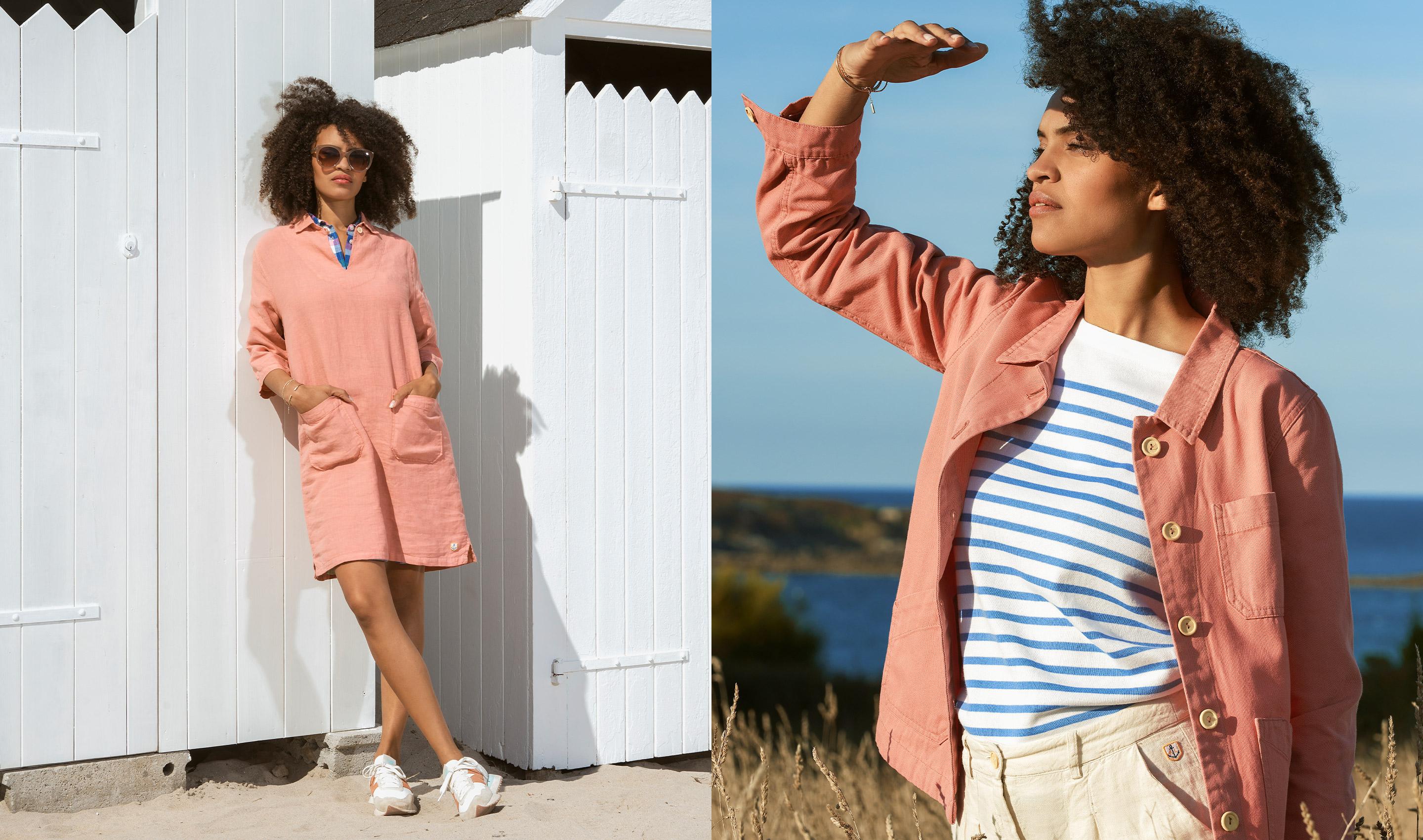 Dress
- Available in march
     Jacket - Available in march

     75,00€