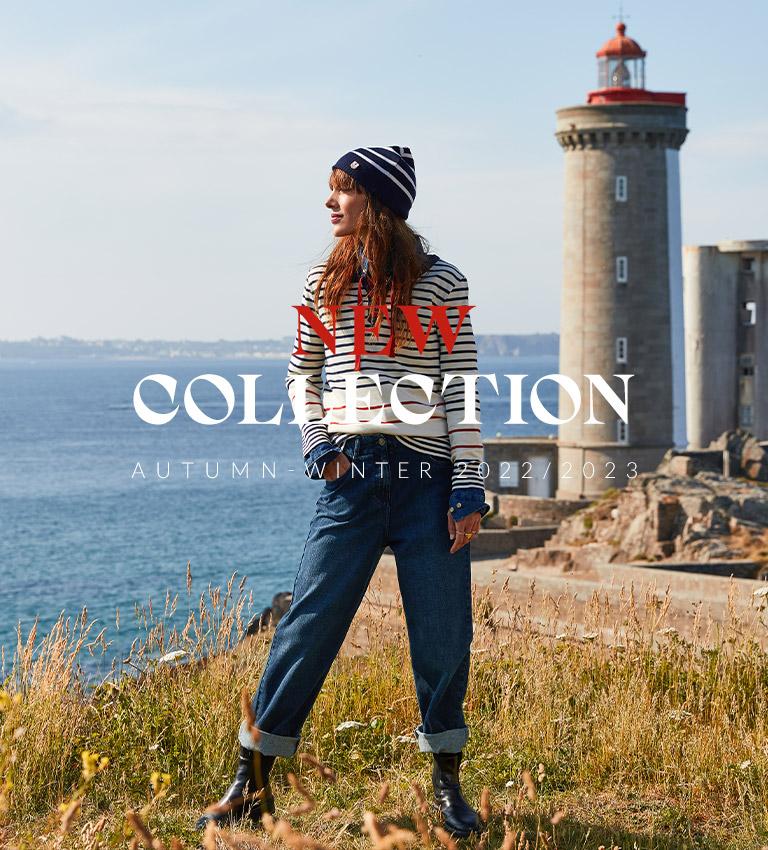 Moor up at the Breton islands with the new Armor-lux autumn/winter collection. 
This season, the Breton islands await, inspiring stylish, authentic looks. 
Cast off the moorings and be guided from island to island as you discover our seasonal themes. Enjoy! 


The first stopover is the island of Arz and its nature inspires with a defined seaside theme. Sporty looks with a slightly retro style abound. Natural and navy blue tones are enhanced by a shimmering red for an energising effect. Layer fresh, elegant feminine on a Navy/nature-inspired half-zip jumper and play with casual yet stylish feminine looks.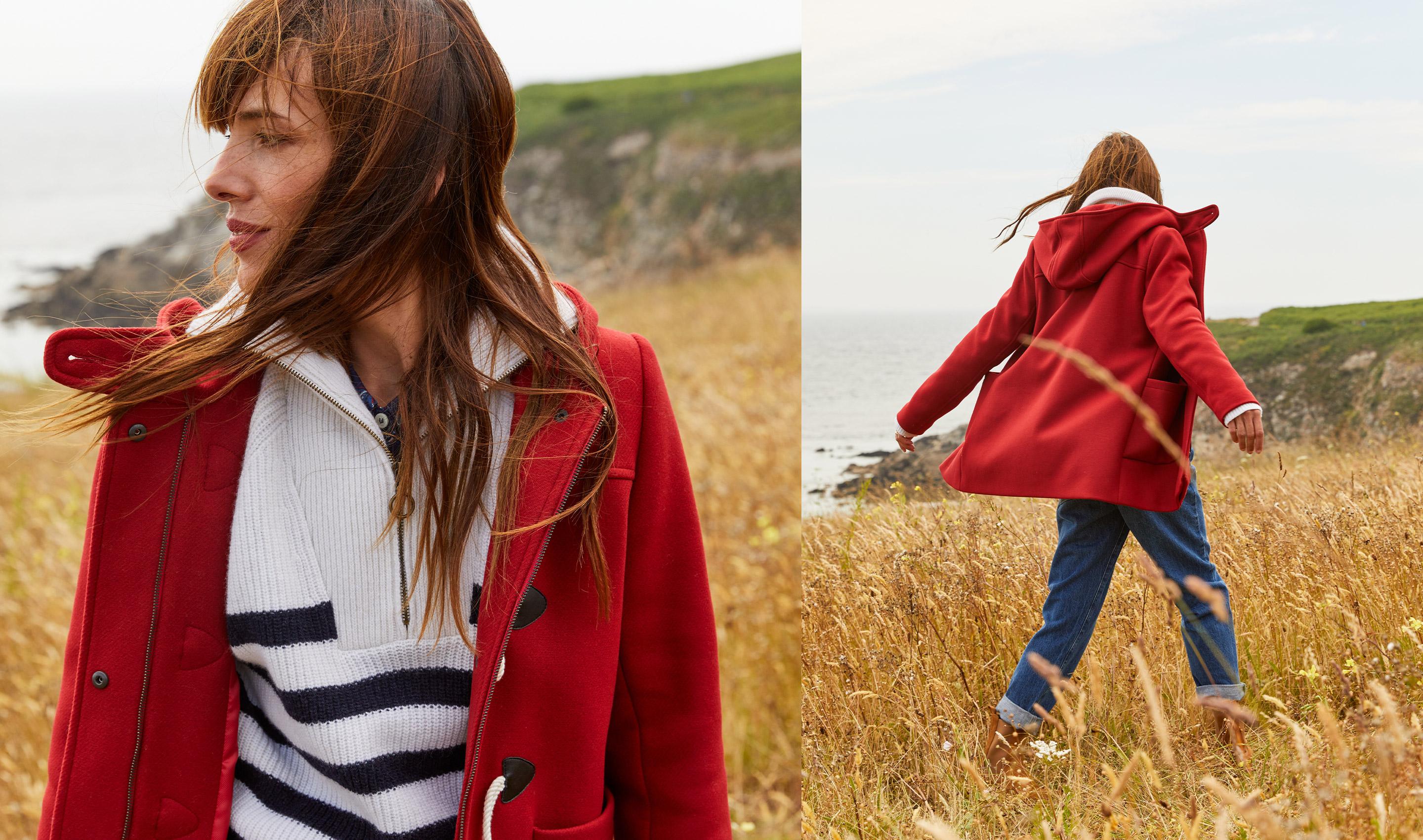 Houat is a stroll filled with delicate poetry, with beaches and coastal paths lined with gorse offering a variety of natural colours and dark greens. The print draws its inspiration from this abstract vegetation. The duffle coat is reworked, Breton shirts and jumpers are dressed in greens and the colours of spices, creating an urban feminine look.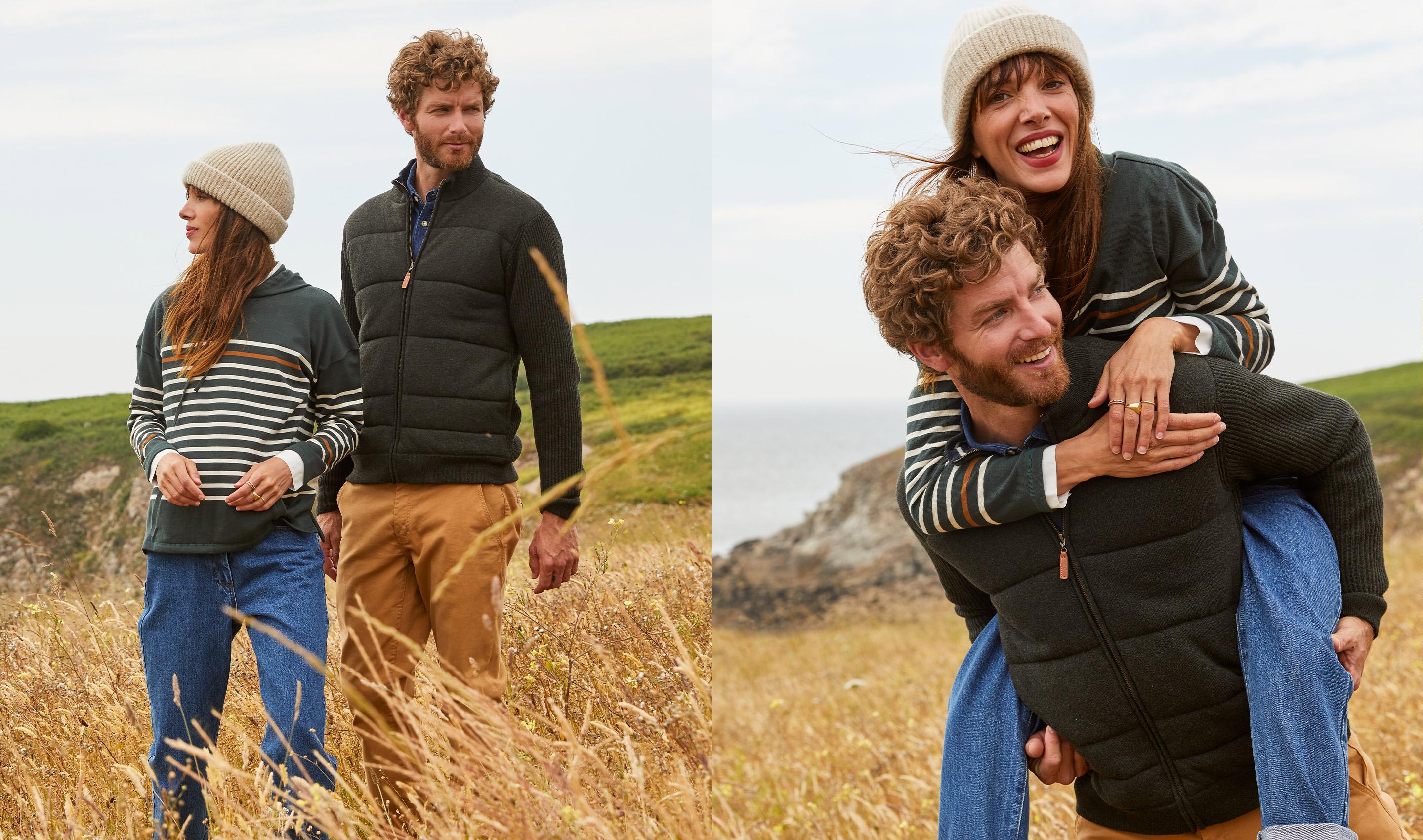 The island of Bréhat, where history inspires us. Authenticity and femininity are combined, creating delicate contemporary lines. Different shades of blue, from light to dark, collide with pastel hues like pinks and greens. The jumper takes on a wave-weaved knit to be worn with a romantic blouse and velvet trousers and finished with a woollen peacoat.