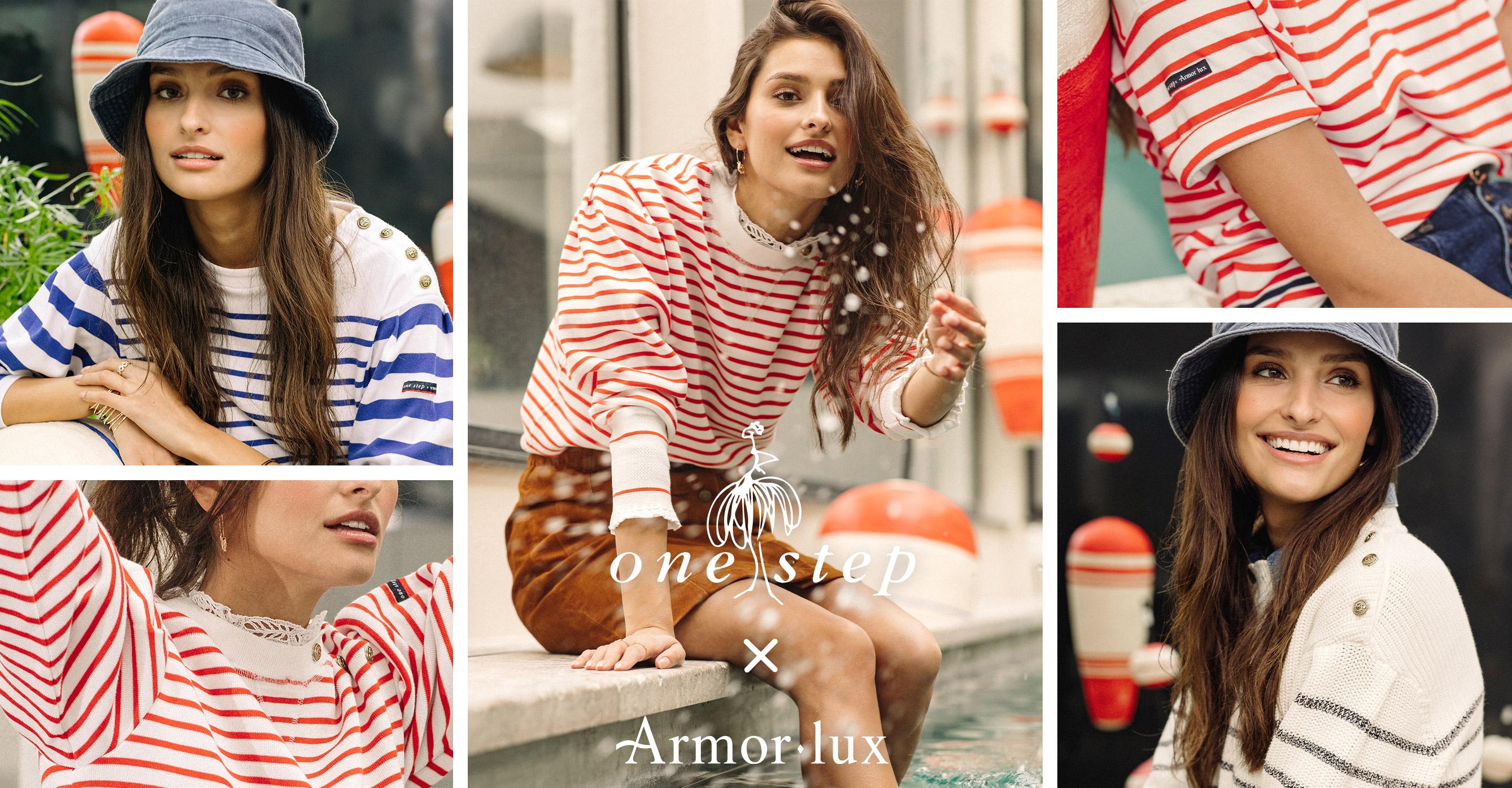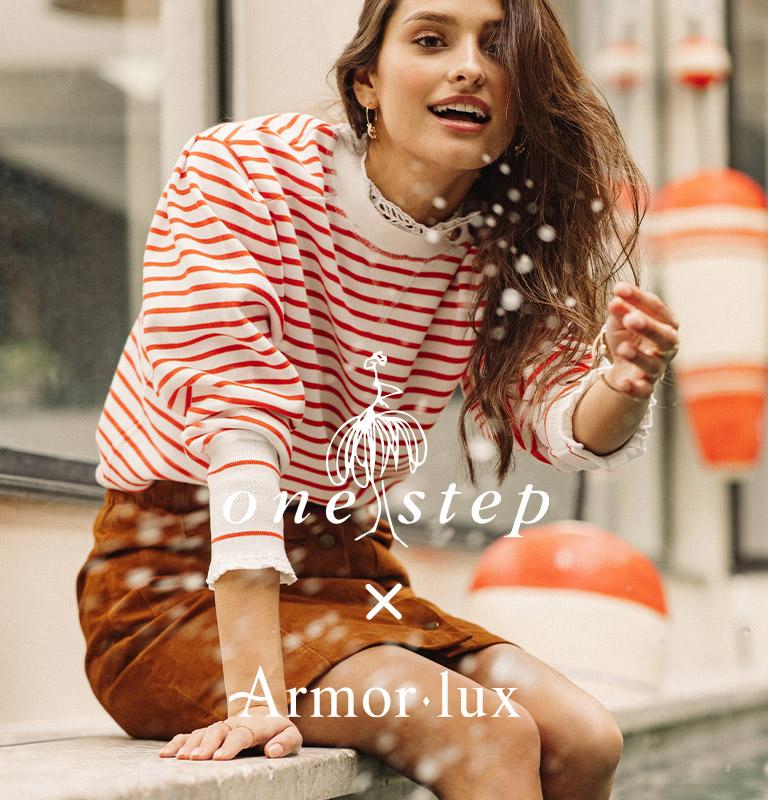 One is known for its artsy spirit and its incredible mix and match of prints and colors. The other is known for its exceptional expertise in the manufacture of marine clothing and the quality of its cotton pieces. Both share values of authenticity, simplicity and unquestionable expertise.

Anchored in the West of France, the two ready-to-wear brands, One Step and Armor-lux, met to talk about fashion and stripes. The sailor shirt has been part of the Navy's official uniform since 1858 and has made its way around the history of fashion until leaving its imprint on major fashion houses and numerous celebrities. The sailor shirt is now, more than ever, a timeless part of our wardrobe.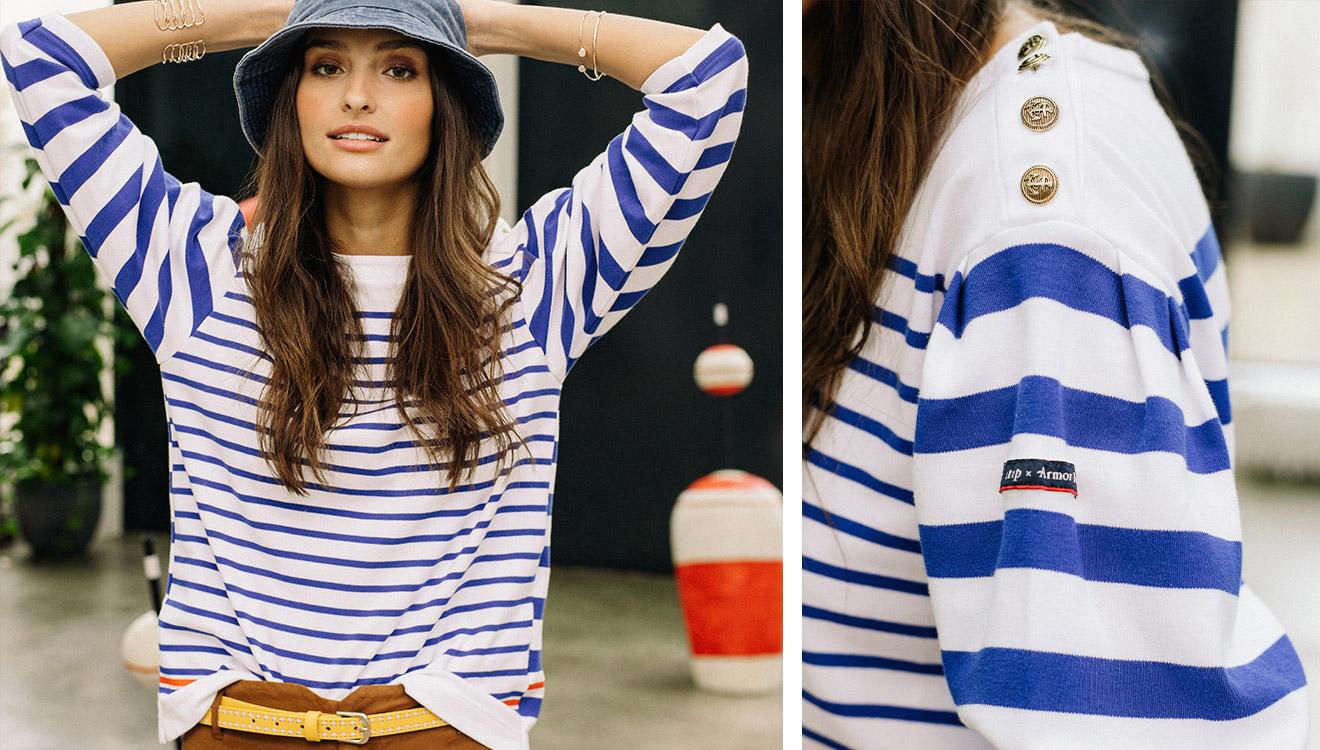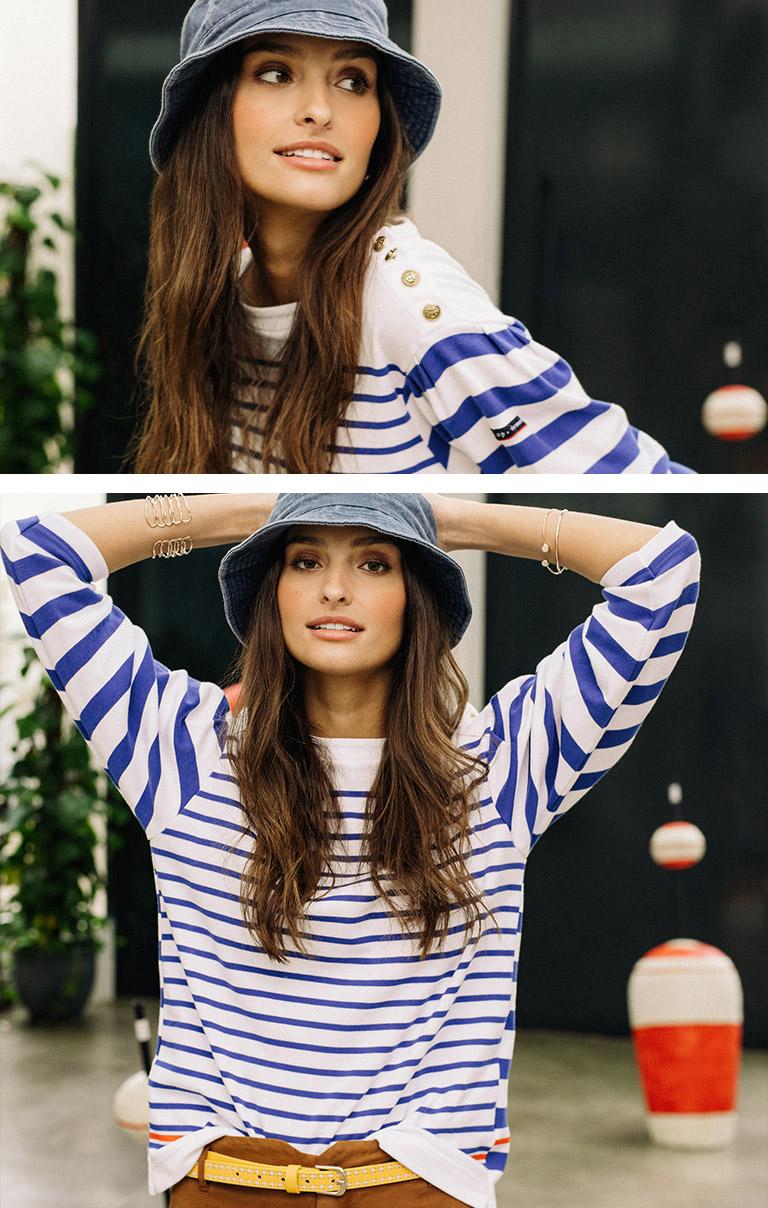 The MARLEE Breton striped shirt is made from lightweight Interlock with perfectly placed stripes and army buttons on the shoulders. 3/4 sleeves and side slits add a touch of femininity.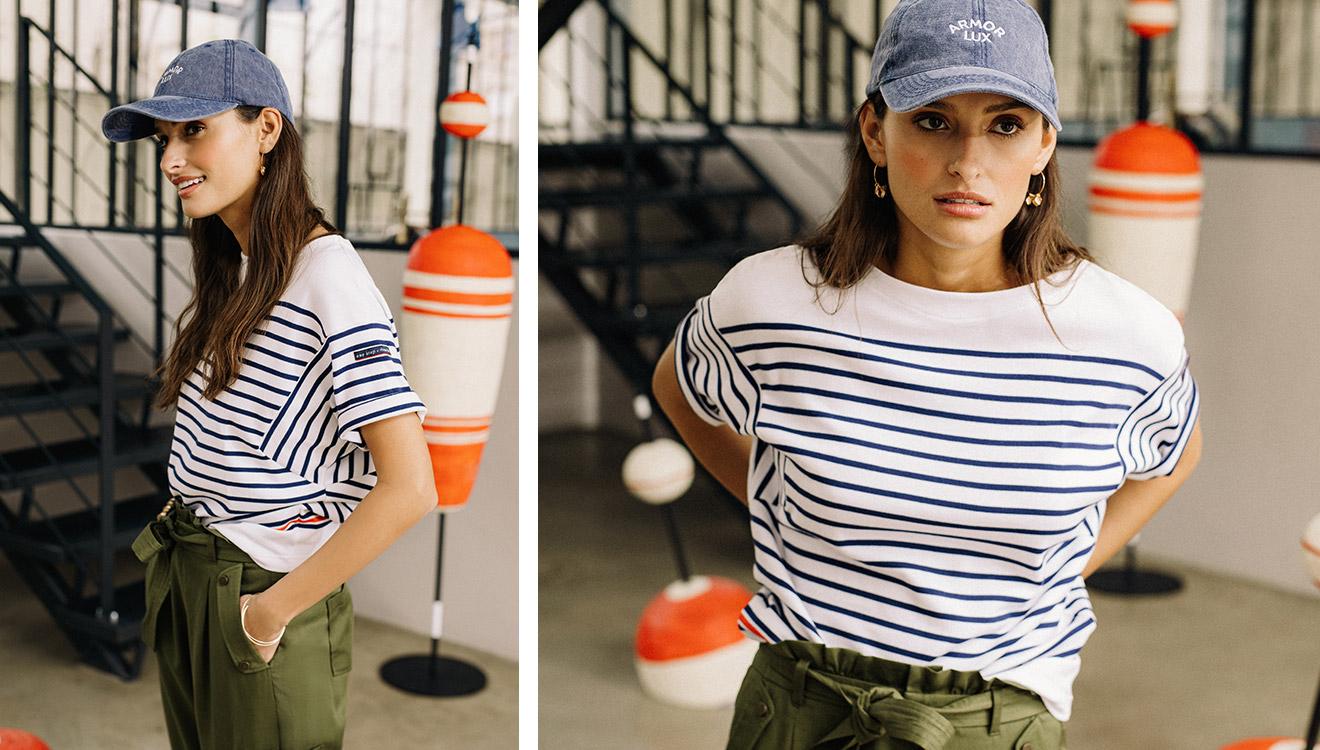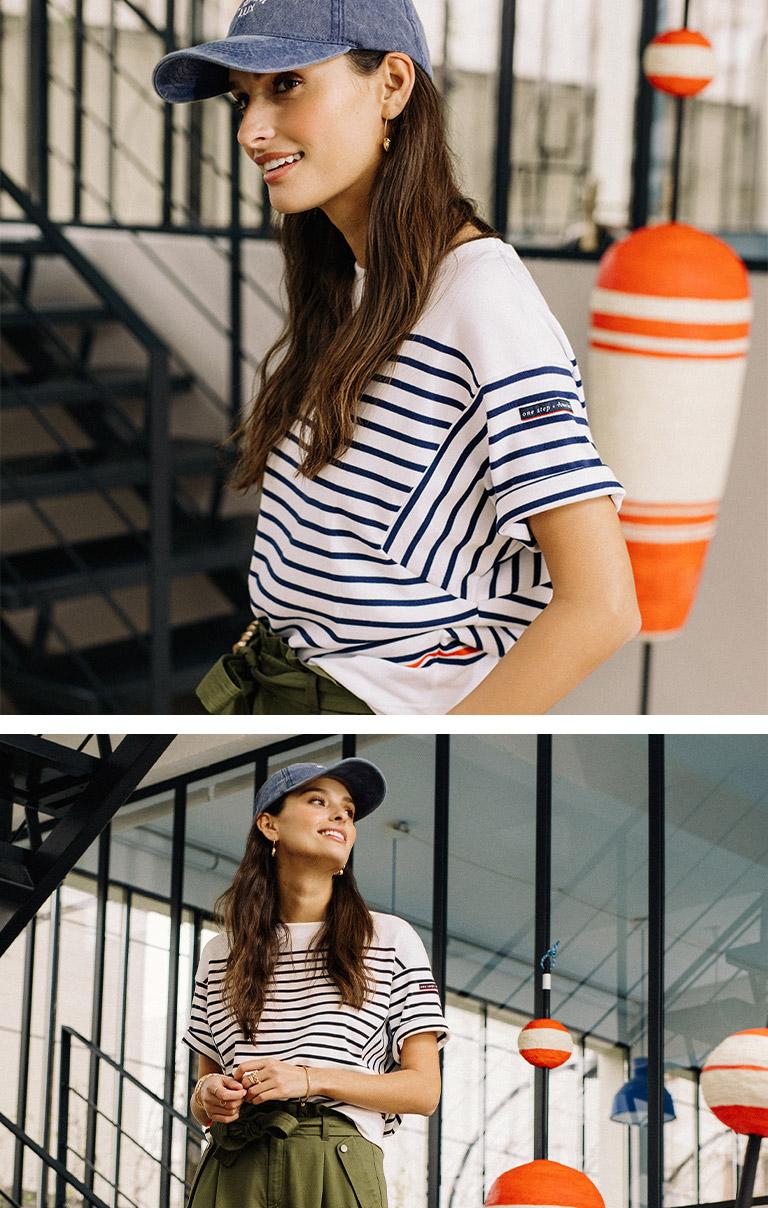 The MAGISTER short-sleeved Breton striped shirt is also made from lightweight Interlock. Its voluminous fit is inspired by the kimono, with inlaid stripes for a more urban style.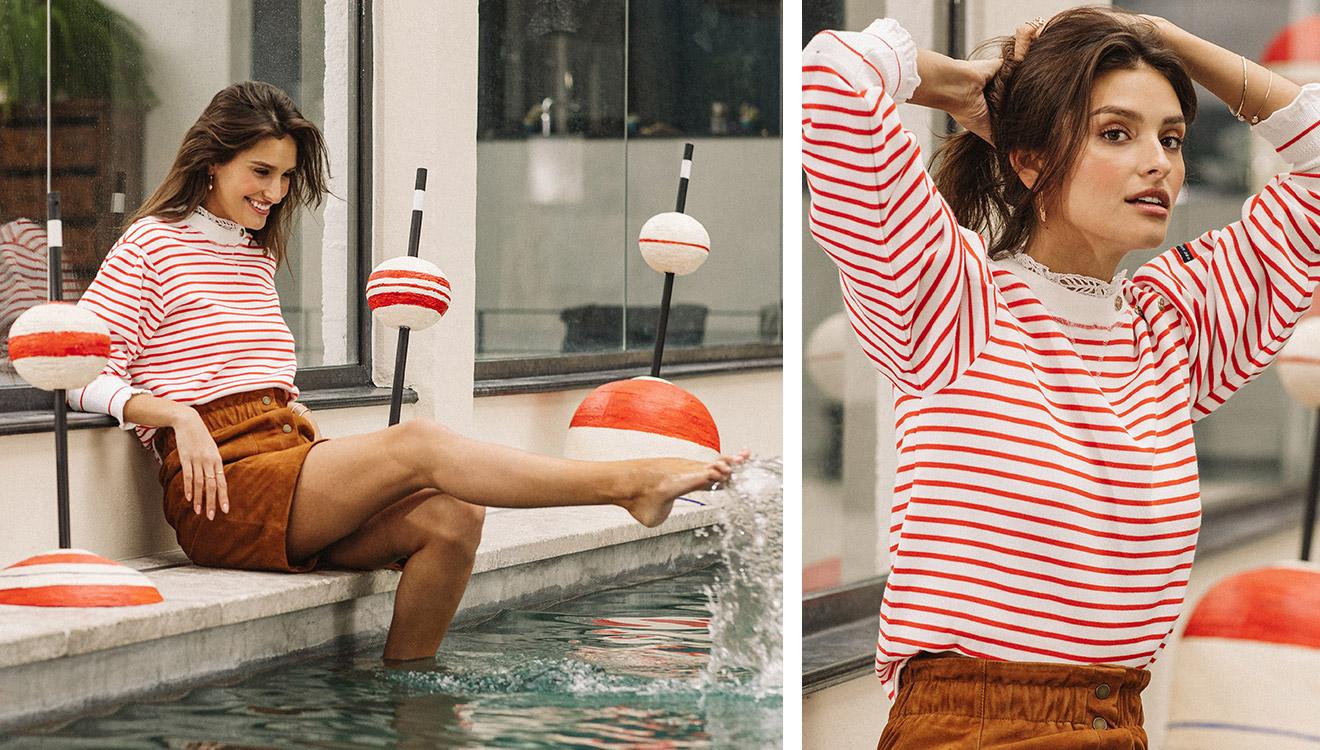 The MIDNIGHT sweatshirt is designed to respect traditional codes. Made from an "Armorican" knit, a true expertise of Armor-lux, it's constructed in a cut and sew manner with a roomy fit. Shaken up by a shoulder offset to the front, it's finished off with ribbed edges in openwork stitches at the neckline and cuffs. The Bohemian style, so dear to One Step, is defined by a removable collar in French lace.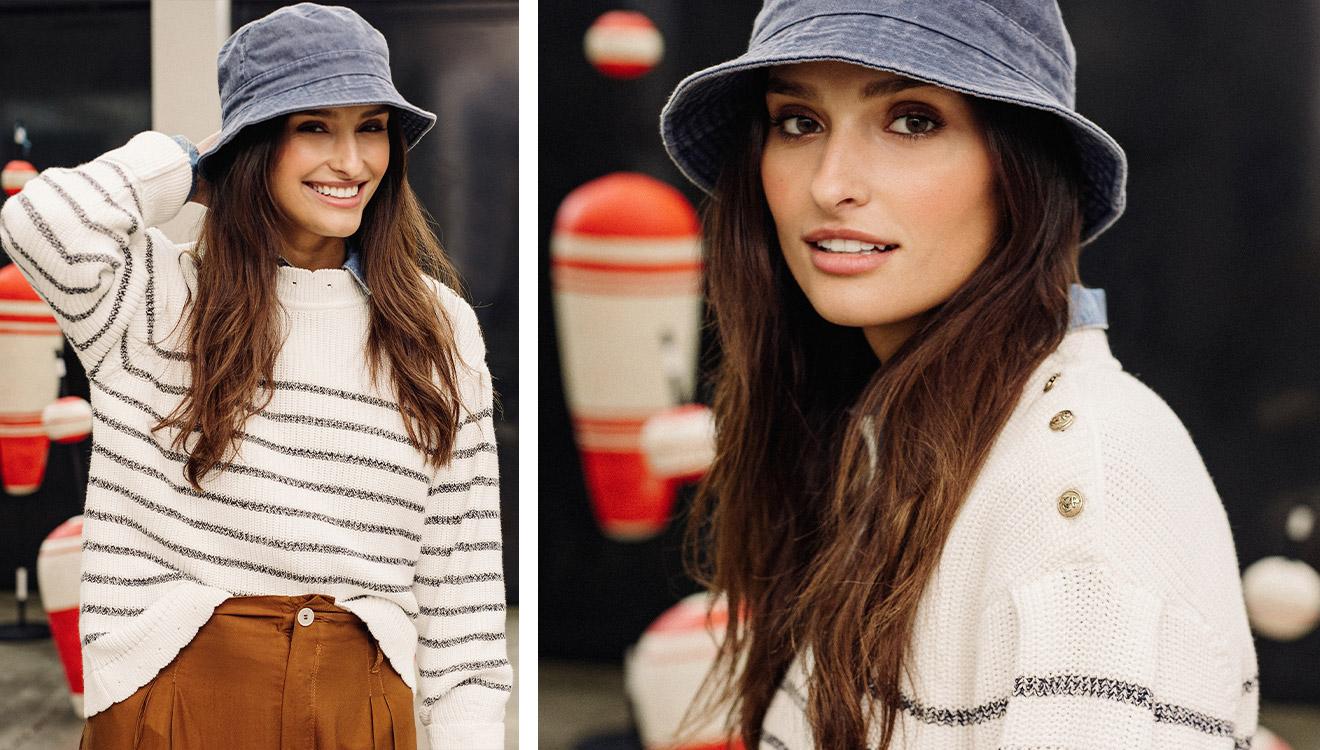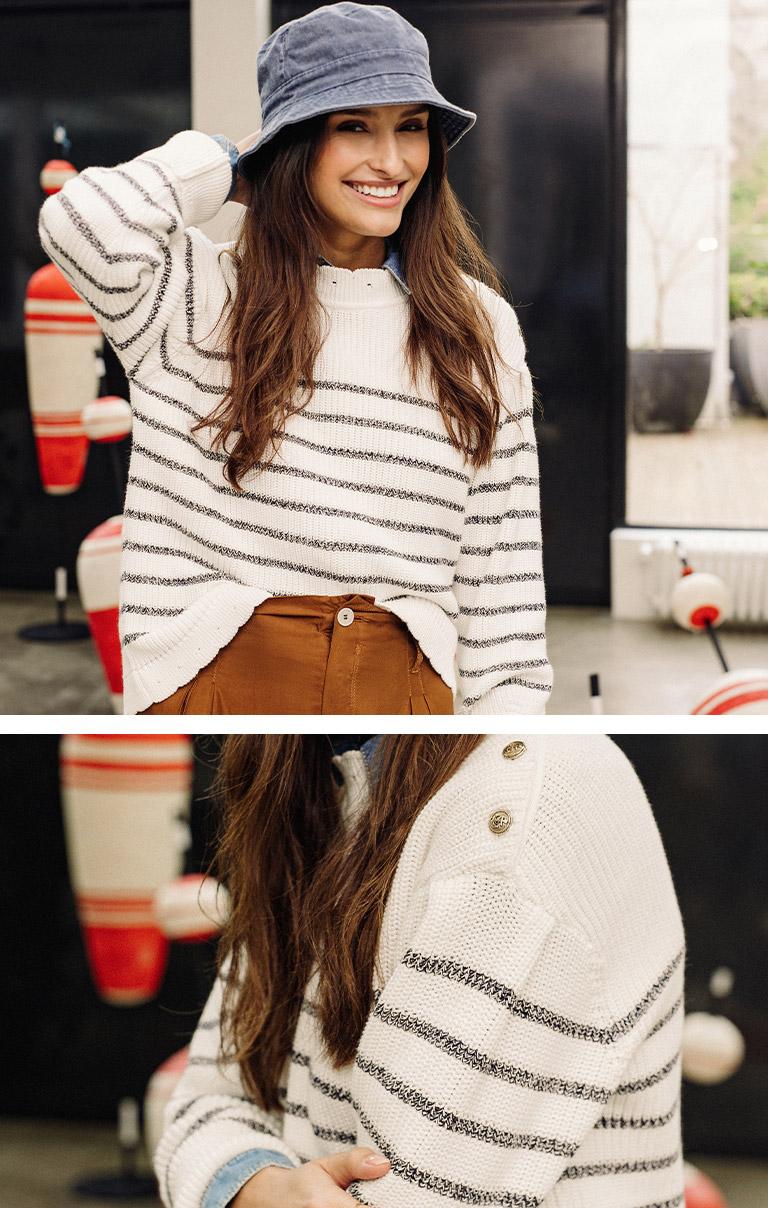 The THEA fisherman's jumper is constructed in a beaded rib, requiring a high thread count to find its authentic touch. The traditional stripes have been retained, but the dyed yarn offers a somewhat diffuse 'space dye' look. Always with a voluminous fit, it features a play of pleats and a slightly high collar with a shell effect for a Bohemian style. 

A veritable fusion of expertise and technical skills, this unique capsule is proof that there's still value in the magic of human encounters.