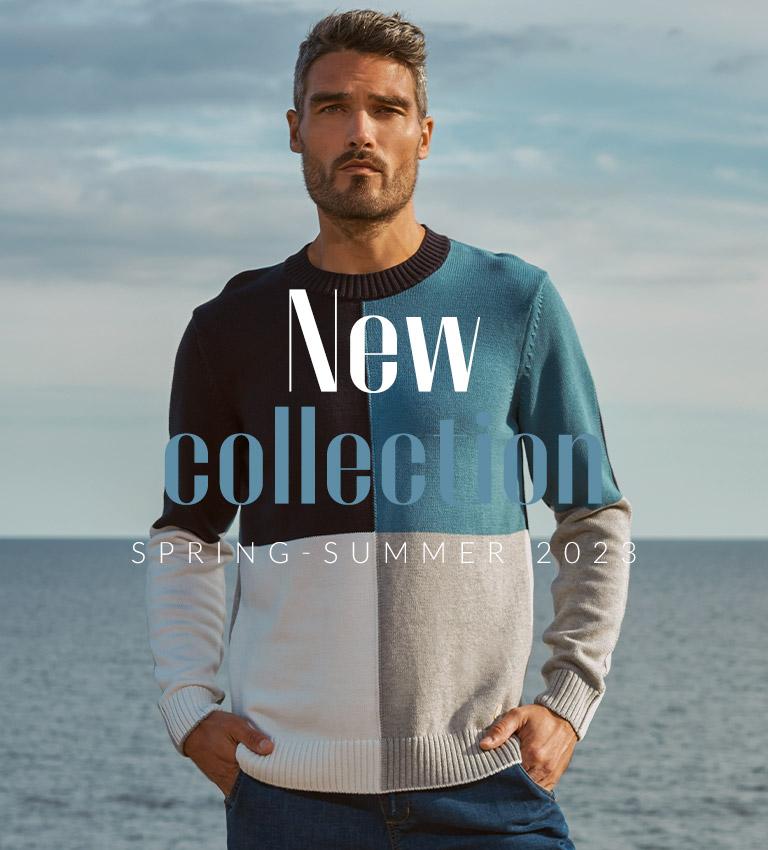 Sail with the wind and the seasons with our new spring/summer collection! This piece inspires calmness and the sweetness of life.
By the sea on a spring afternoon or with your toes in the water on a summer evening, enjoy the serenity of the ocean through our stories.



A walk along the water's edge and the sweetness of a spring afternoon evoke our first story.
The sound of the waves is the starting point of our journey through the season. The range is fresh, tinged with pink and red, inspired by trees in bloom, a sign of rebirth.
The materials are modern and the stripes in a graphic style.

This second story is inspired by a sunset, a summer evening, toes in the water...
It is warm, the sun's hues blend with the ocean's blues.
There's a holiday mood.
The silkscreen prints on the T-shirts evoke old postcards. The collection creates a fresh, retro and light style in the colours of summer.