Rempart Breton shirt - heavy cotton
Product details
The Rempart Breton with crew neck if a true icon of French menswear with an added dash of originality. Its unique red stripe is a real eye-catcher.
Is it not cold enough to wear a jumper, but not warm enough yet for a t-shirt? Then the 100% cotton sailor top in heavy jersey is for you, the perfect versatile piece all year round.
Breton shirt materials
Designed for sailors, the Breton shirt had to be warm enough but not too warm, cool but not too cool, very strong and comfortable to wear. This heavy jumper is a knitted jumper with a weight of 210g/m2. The craftsmanship used creates a material that is:
super soft
extremely comfortable
100% natural
width-expandable
moisture-absorbant
breathable
The knitting know-how of our workshops gives this model of men's Breton shirt real strength (and real longevity as a result). And a long-lasting garment helps to contribute to reducing textile pollution.
How to wear the Rempart Breton shirt Mens
The fitted cut, the small slits on the sides and the crew neck will give you an elegant yet casual look. A men's shirt that you can wear with ease!
Wear over jeans (preferably raw denim) and show off your personality and style with your choice of shoes (such coloured/white sneakers or boots).
Try jeans or shorts and boat shoes for the full nautical look. Or why not opt for white shorts for a bit of sailor chic?
Wear it with canvas trousers or shorts in earthy tones such as beige, brown, red, rust for a casual urban look.
This Breton shirt will enhance a dark outfit and highlight your style.
Care
This Breton shirt is machine washable at 30°C and should be air-dried to preserve the quality of the natural fibres. Iron at low temperature, but the interlock doesn't require a lot of ironing.
Choose your size
To choose the right size, use your usual size or, if you prefer to wear a less-fitted feel, use one size up.
Material
Laundry care guide
In order to preserve all the original qualities of the product, we recommend you to follow the care instructions on the composition label (231 R) :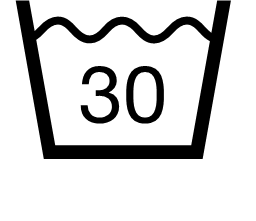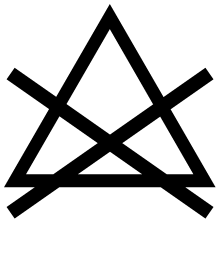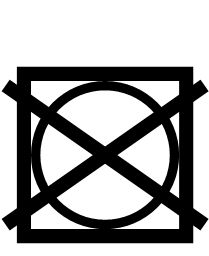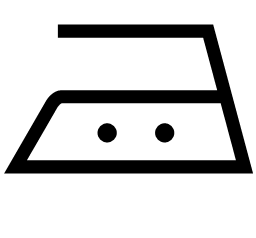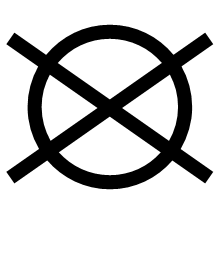 These care instructions are indicated by symbols, which are explained below.
Care Instructions