Amiral Long-sleeve Breton striped shirt
Product details
The Amiral Breton shirt is THE original Breton shirt, with its 21 white stripes that are twice as wide as the blue stripes.
Whatever your age, whatever your body type, the Breton shirt is a fashion basic that gives you style and elegance.
Want an absolutely essential garment for your wardrobe? Then our authentic Breton shirt is the (long-lasting) choice for you!
Material and craftsmanship of the Breton shirt
Enjoy our artisanal knitting skills in the form of this 100% cotton interlock. This iconic Armor Lux knit is very soft and is neither too hot nor too cold. Its naturally insulating material regulates air and heat very comfortably. The use of correct fibre length prevents pilling. The quality of the yarn makes the shirt a strong and durable garment.
How to wear the Breton shirt
How do you wear this women's Breton shirt, which is neither a jumper nor a t-shirt? It's super simple and goes with many different outfits:
on its own with jeans or shorts for a casual chic look or for a stroll by the sea
with a plain or printed skirt (short, mid-length or long). Wear tucked in for a stylish look
with a blazer at the office for an elegant chic look
with a denim jacket or biker jacket for a trendy vibe
in jumper mode worn over a shirt
Details and colours
Its fitted cut, crew neck and two slits below the waste allows it to adapt to all body types.
How to take care of your Breton shirt
This Breton shirt is machine washable at 30°C and should be air-dried to preserve the quality of the natural fibres. Iron at low temperature, but the interlock doesn't need a lot of ironing.
Choose your size
To choose the right size, use your usual size or, if you prefer to wear a less-fitted feel, use one size up.
Material
Our model measures 1.69 cm in height and wears a size S.
Laundry care guide
In order to preserve all the original qualities of the product, we recommend you to follow the care instructions on the composition label (231 R) :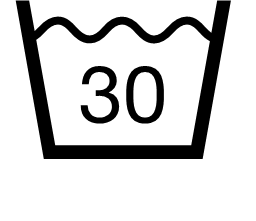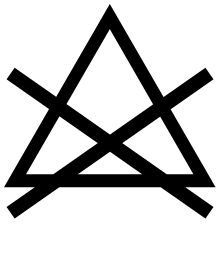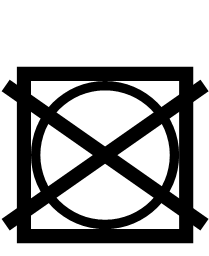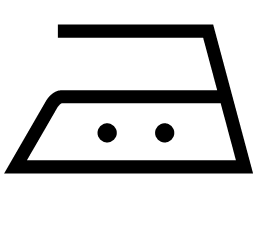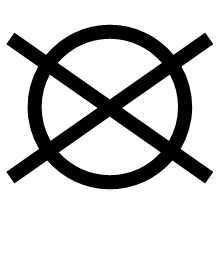 These care instructions are indicated by symbols, which are explained below.
Care Instructions