The body of the shirt must count 21 white stripes, each one twice as wide as the 20 to 21 indigo blue stripes.
When the decree of March 27, 1858 officially listed the Breton shirt, the new uniform of the French Navy, it described in detail the "blue knit of current service" that the sailors and quartermasters had to wear under their fisherman's smocks. The width of the stripes, their number on the sleeves, the size of the neckline - all is mentioned with a strict military rigor.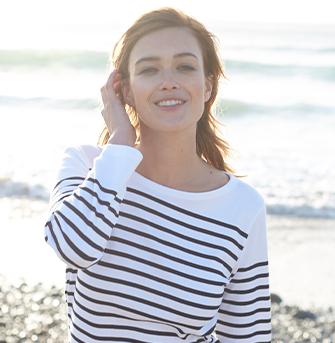 But those who designed this striped knit, meant to help in spotting a man fallen overboard or in a dangerous maneuver, were far from imagining that these stripes would meet a surprising fate when the world of maritime style would colonize the most stylish shores, from Cannes to Deauville.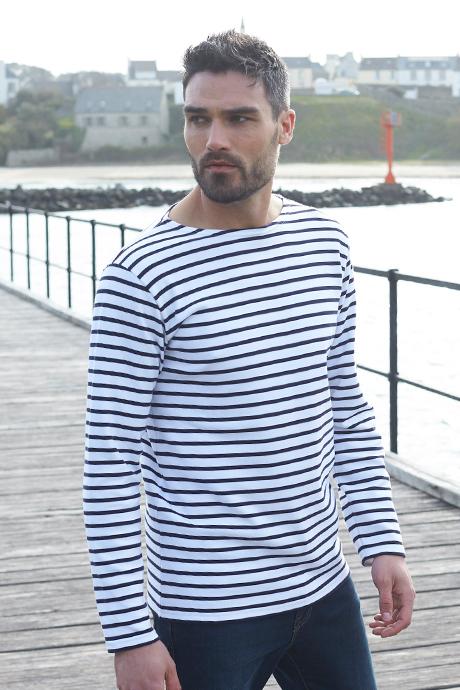 The breton shirt in the limelight
Worn by celebrities, The Breton shirt becomes chic, geometric, even eccentric when fashion designers begin to change the stripes. Nothing more is needed to lift the breton shirt as a very popular clothe, so deeply embedded in classic fashion style.

Because the Breton shirt is a flagship product in the Armor Lux universe and stripes never go out of style, the Breton manufacturer currently offers a highly developed range of this garment. Men, women, children, there are many models, but all are authentic. And above all, they are certainly striped...