80 years of skill
At Armor-lux we have built our reputation on values that are appreciated by our customers and shared by our employees: quality, social cohesion, innovation and ethics.
In a global and ethically sensitive sector, Armor-lux is committed to promoting transparent manufacturing processes, eco-responsible materials and sustainable clothing. A pioneer in fair trade cotton, the brand also offers a wide range of Fairtrade certified organic cotton clothing. Armor-Lux advocates exceptional expertise in the manufacture of quality clothing on the French territory.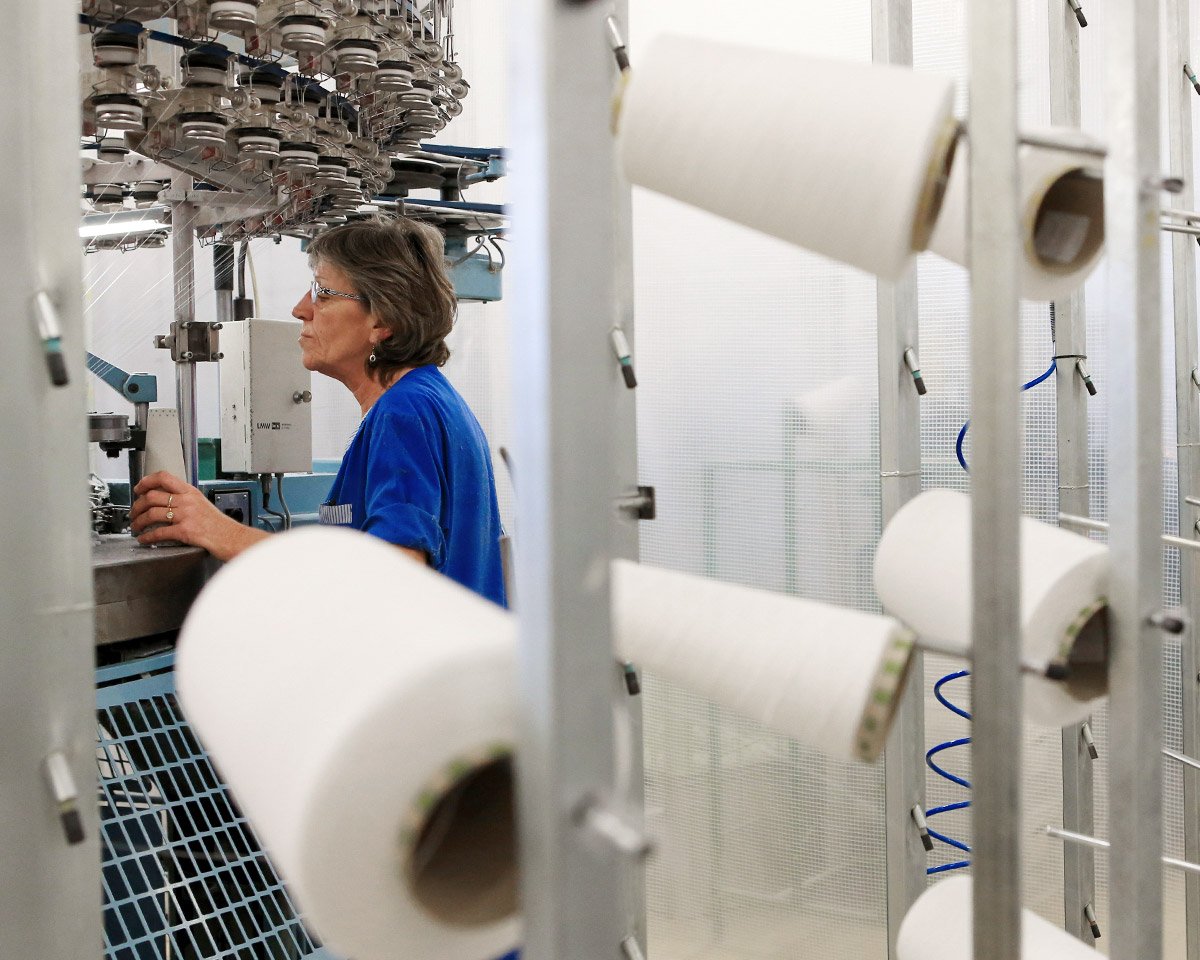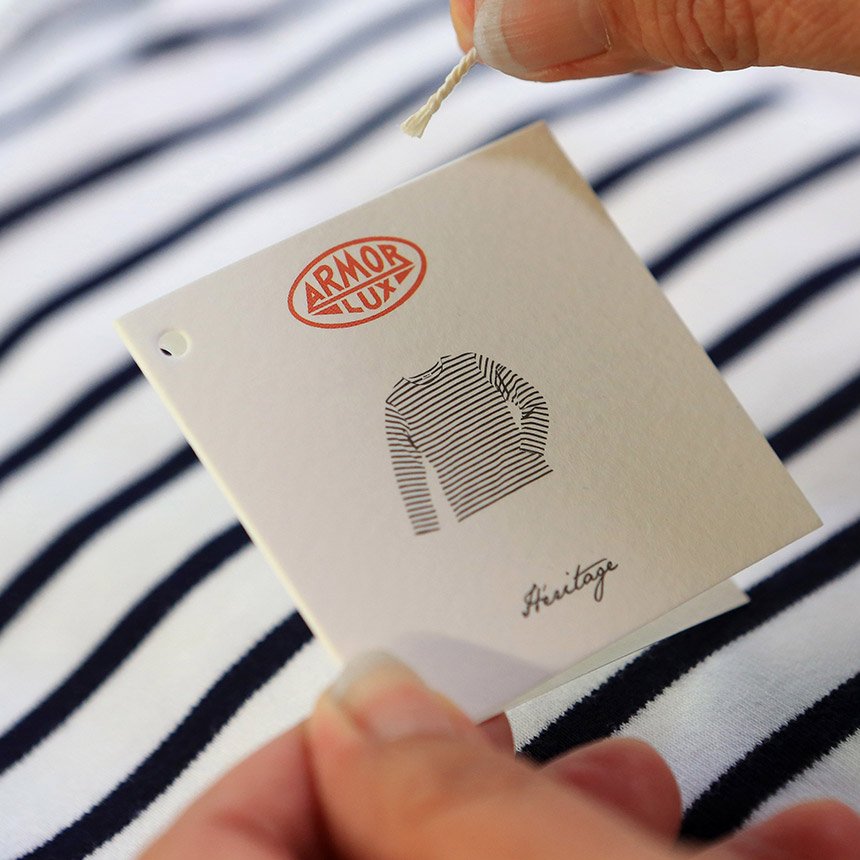 Our knit expertise
It all starts with a cotton thread that unwinds like a cocoon. It is chosen with the utmost care and then knitted in our workshops.
In 1971, the company created a department to monitor the production of its knitwear. We specialise in the manufacture of knitted products, which is the preferred technique for producing T-shirts, polo shirts, underwear and, of course, the Breton striped shirt, which, over the years has become the brand's iconic garment. In Quimper, Armor-Lux has more than 90 circular looms in our workshops, all of different gauges and diameters, so we can produce large quantities of the main types of plain or striped knitwear (Jersey, Rib, Interlock) used for the production of cotton clothing and underwear.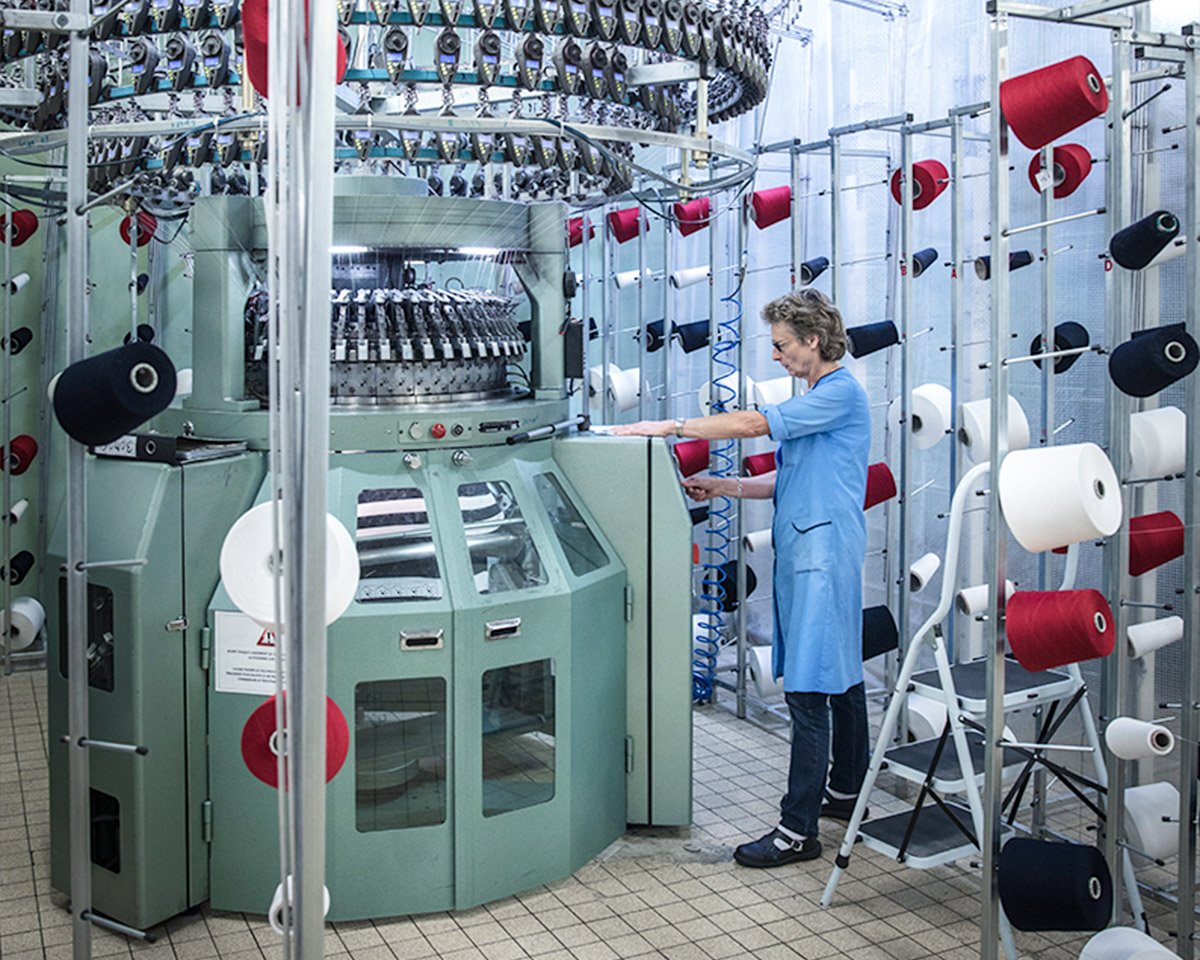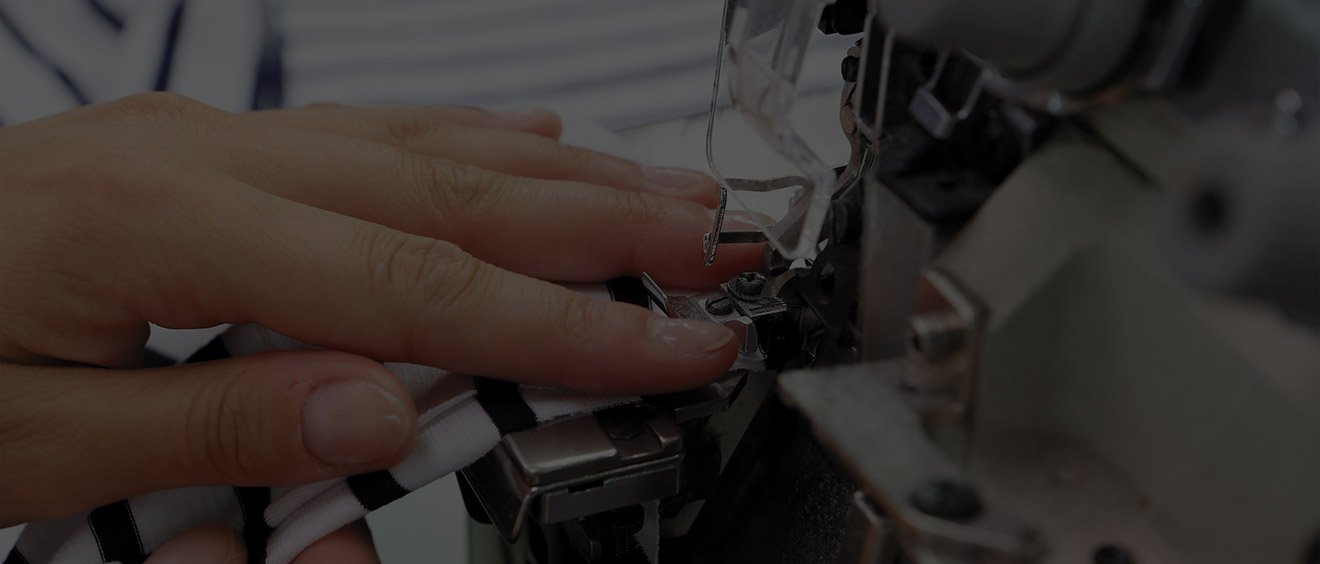 Harmless and exacting
Our knitwear protects you.
All the knitwear produced in our workshops are STANDARD 100 certified by OEKO-TEX® and respect your skin.. We also use organic (GOTS label Certificate issued by Ecocert Greenlife - Licence number 157506 ) or fair trade (Fairtrade/Max Havelaar label) cotton yarns.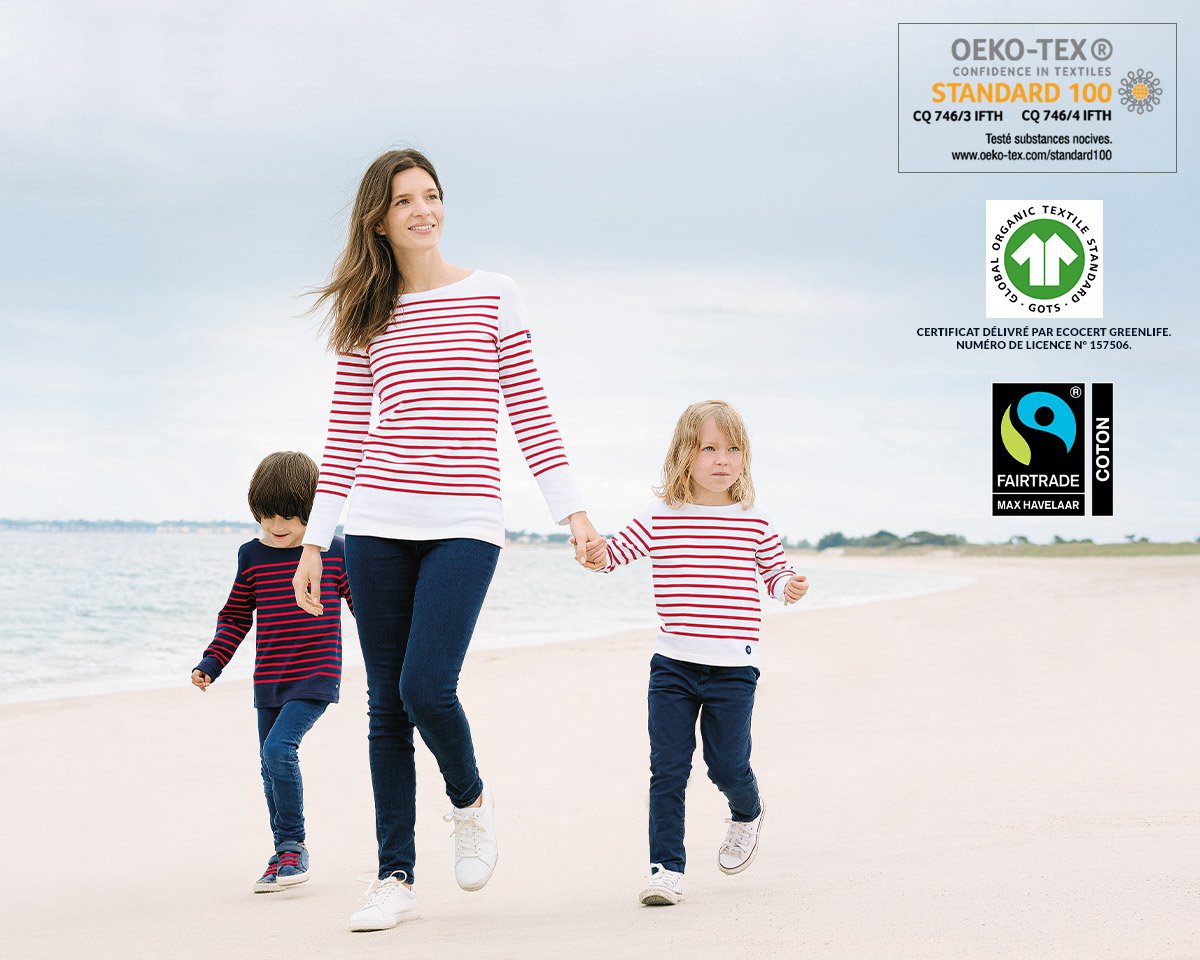 And the model comes to life...
Once the knitwear has been washed and dried, it is time to make the models created by the company's stylists come to life.
The knitwear produced is sent to the cutting workshop every day. Plain knits are cut automatically, while striped knits are cut by hand to avoid any striping mismatch during assembly. Finally, the garments are assembled in our workshop by our exceptionally dexterous and incredibly fast staff. Armor-lux also has an embroidery workshop in Quimper to personalise products and offer unique items.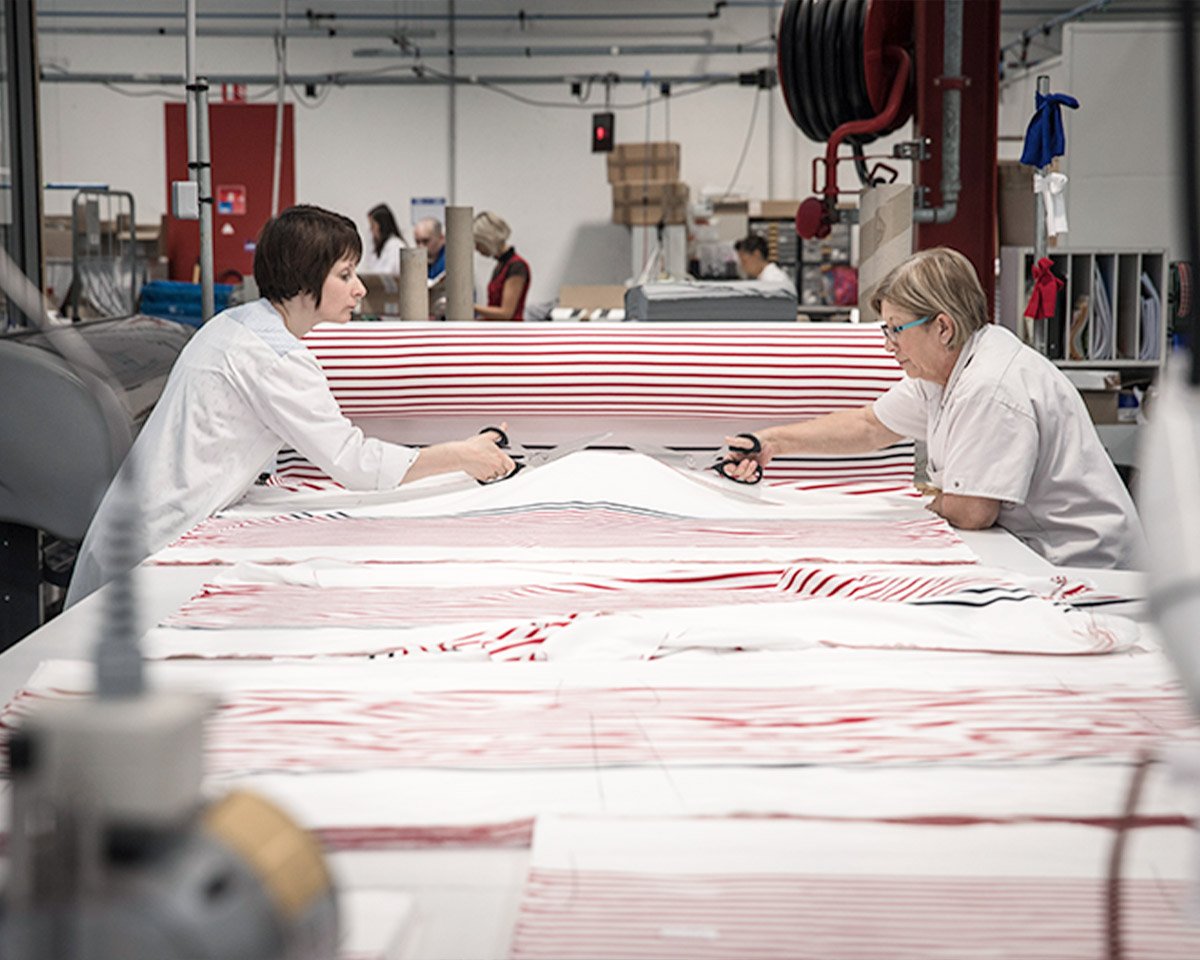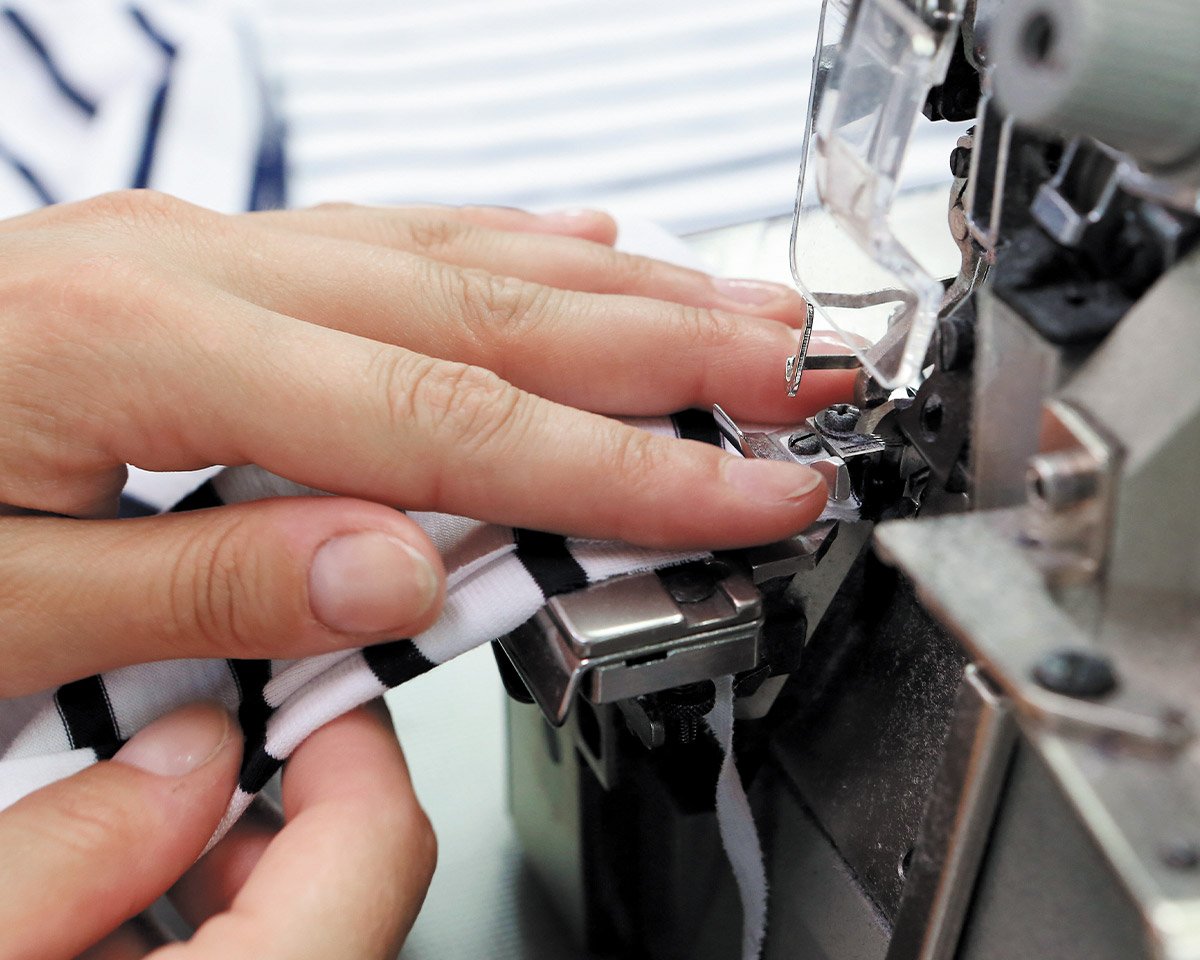 A Living Heritage Company
The company's industrial skill was acknowledged by the Ministry of the Economy, Industry and Employment in 2010. Armor-Lux has been awarded the Entreprise du Patrimoine Vivant (EPV or Living Heritage Company) label, a mark of recognition set up to distinguish French companies with leading craft and industrial expertise.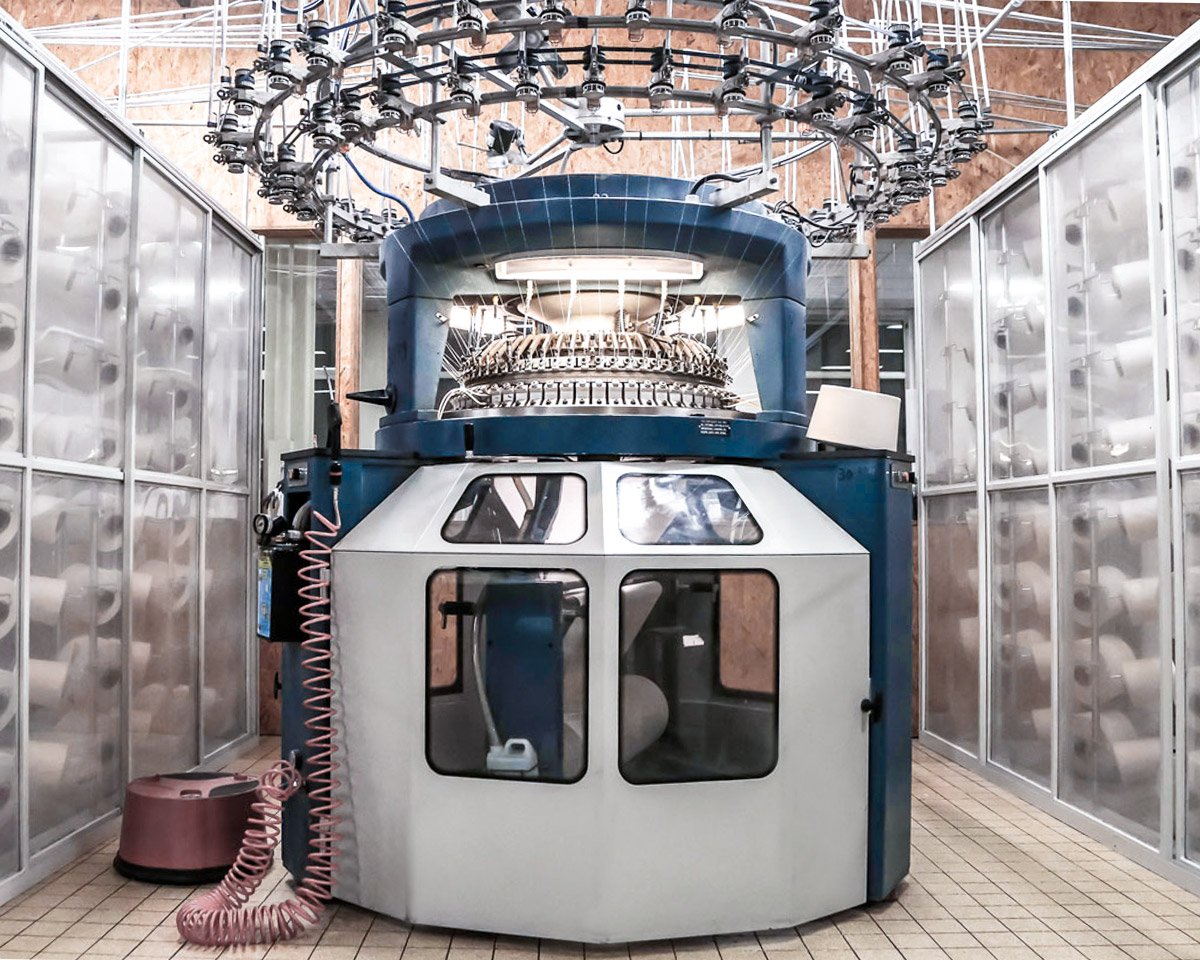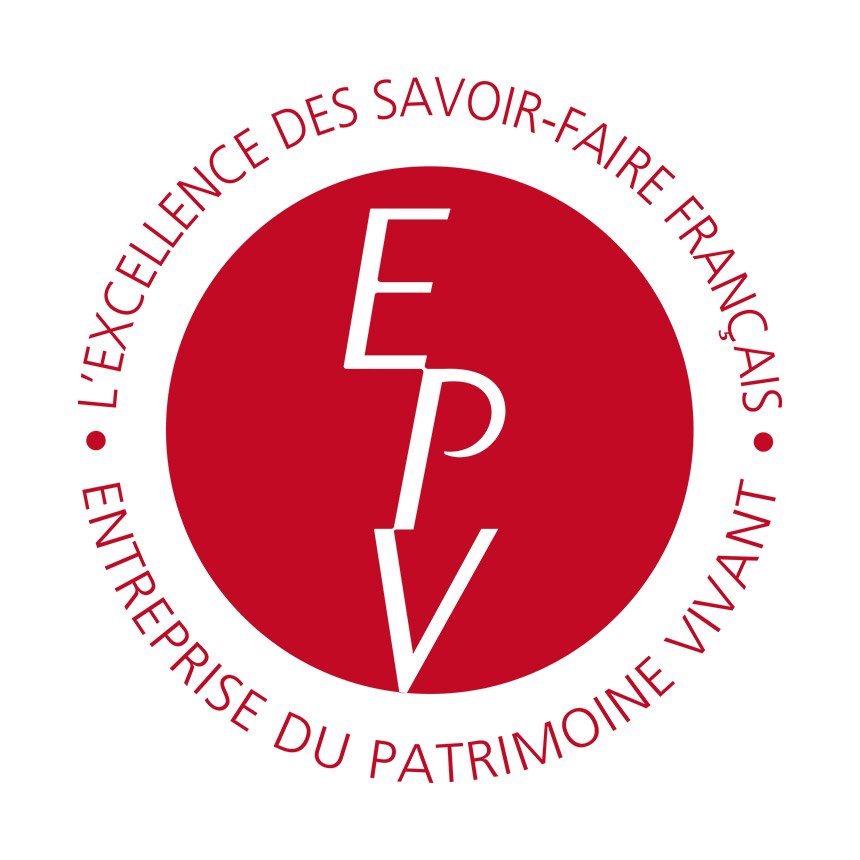 2
collections a year for each brand: Armor-lux, Armor-Kids, Armor-lux Héritage, Fileuse d'Arvor etc.
750
new products created each season in our design office
80
years of experience in manufacturing quality clothing and underwear