From navy blue to royal blue and turquoise, our first story plays with authentic marine styles by revisiting stripes, various knits and graphic contrasts.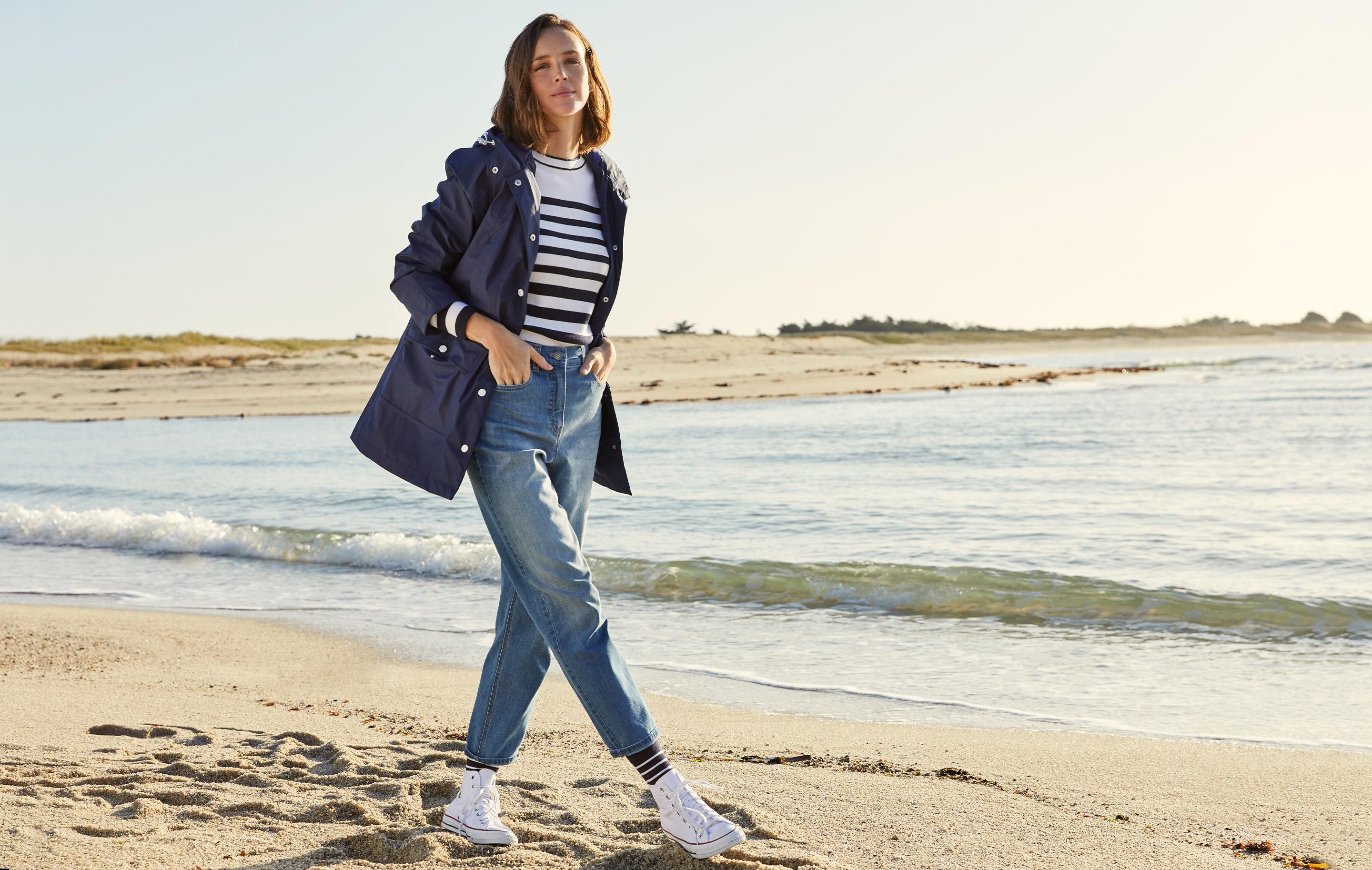 Shades of red and pink blend to tell our second happy, poetic story. Clematis and pansies can be seen on women's blouses and dresses. Sailor shirts are woven in diffuse stripes and come in new, oversized shapes. The 10-color sailor shirt plays with gradients like a sunset.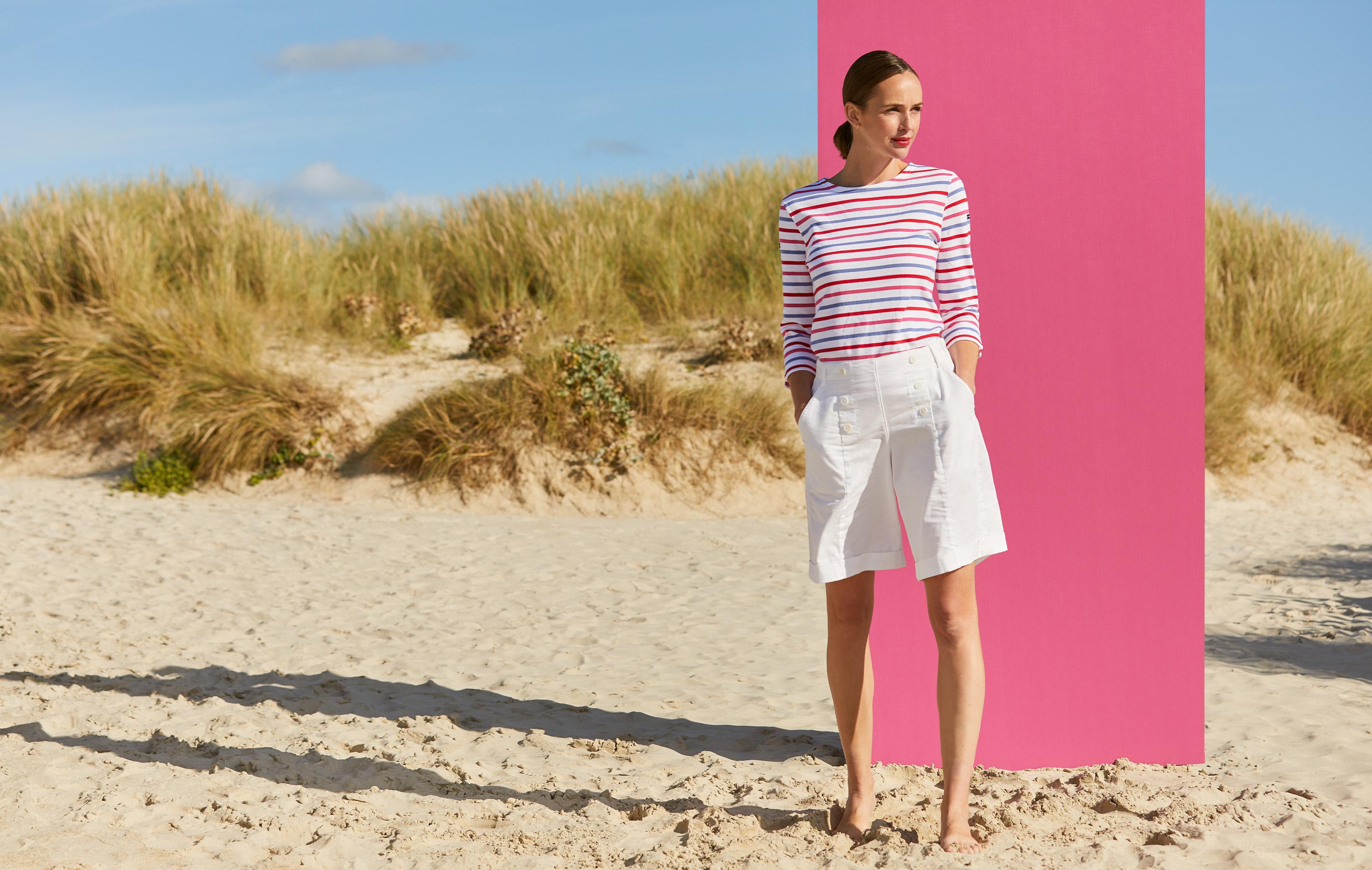 Go on an adventure through the dunes and beaches of Brittany with our latest carefree and romantic story. In a khaki, terracotta and beige color scheme, discover a feminine silhouette with an adventurous side. Scallops inspire a redesigned print on a natural linen canvas. Dresses and shirts are inspired by safari jackets, the emblematic look of adventurers.