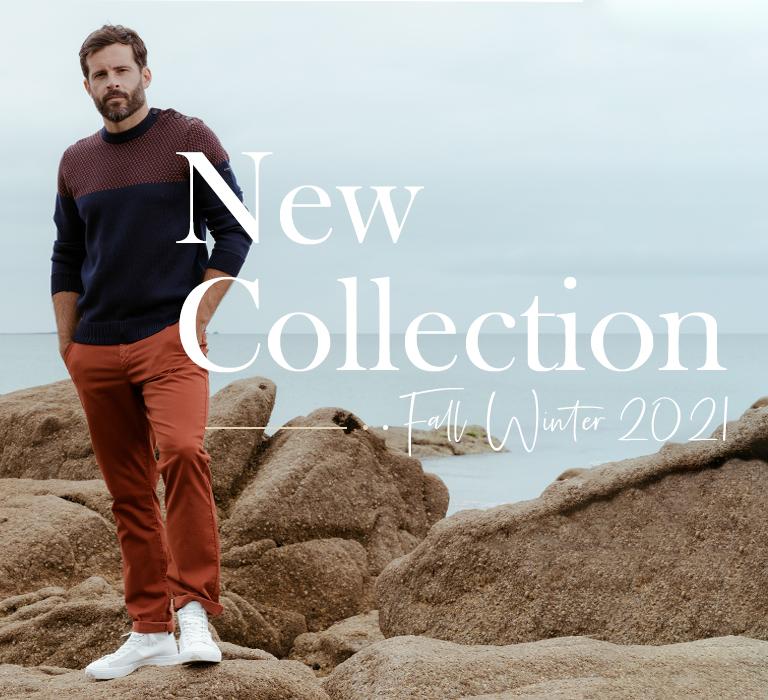 The ocean, its winter scenery and its raw materials never cease to inspire us. For this winter collection, we have designed comforting figures in soft materials and mineral colours.

Join us in these two new stories.

We set the scene: that of a shoreline, where the colours of the sea mingle with the colours of the cliffs, the sand and the rocks.
This theme revisits the workwear spirit, to be ready to go to sea.
The glowing signal of the lighthouse can be seen offshore. Ready for the adventure?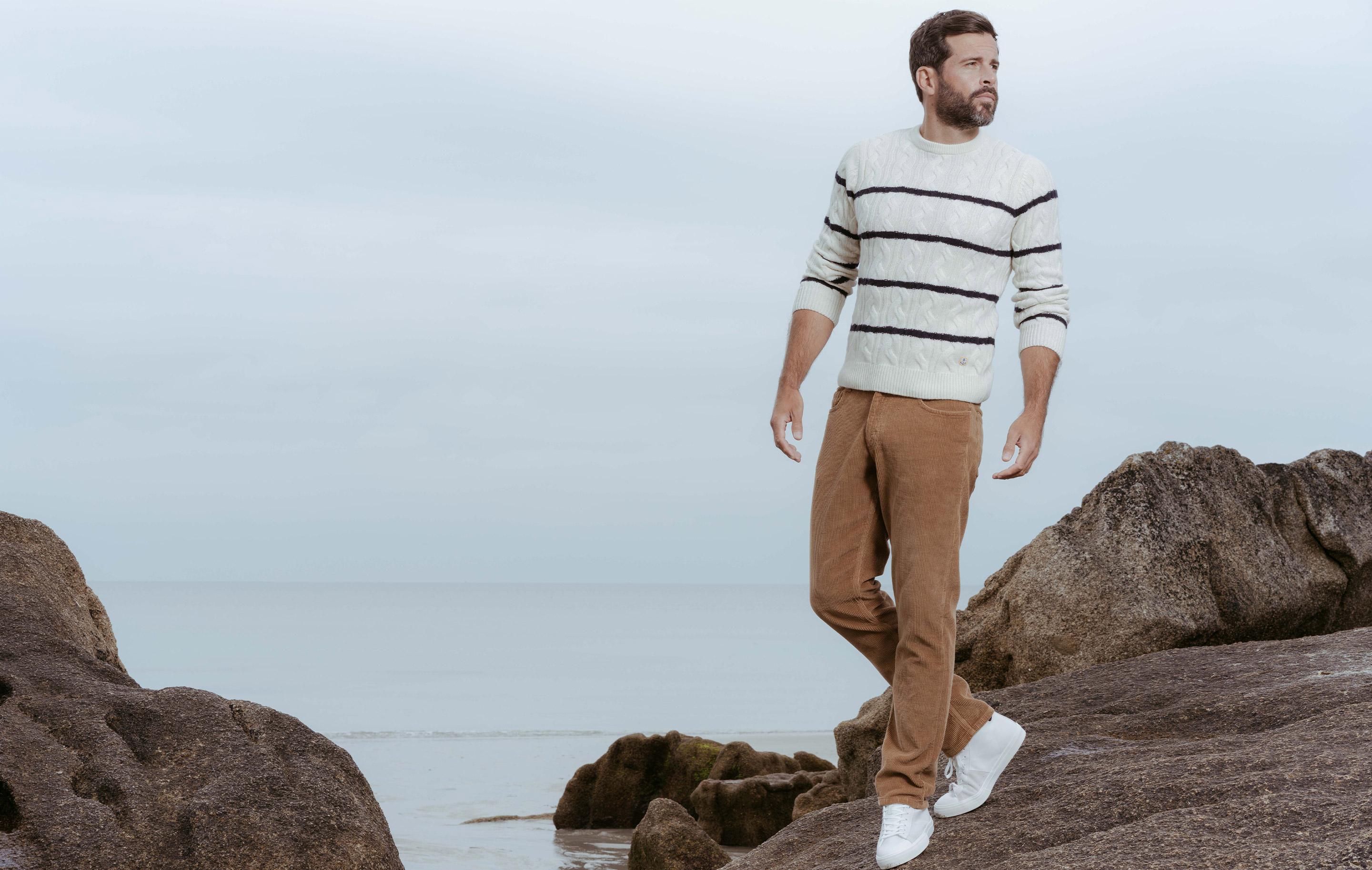 Metallic blues, rusty ochres, boat holds anchored in the harbour... this is the setting for our second theme of the season.
The wool of our knits is rustic, the parkas are cosy.
Our silhouettes don't care about the cold that invades the quay.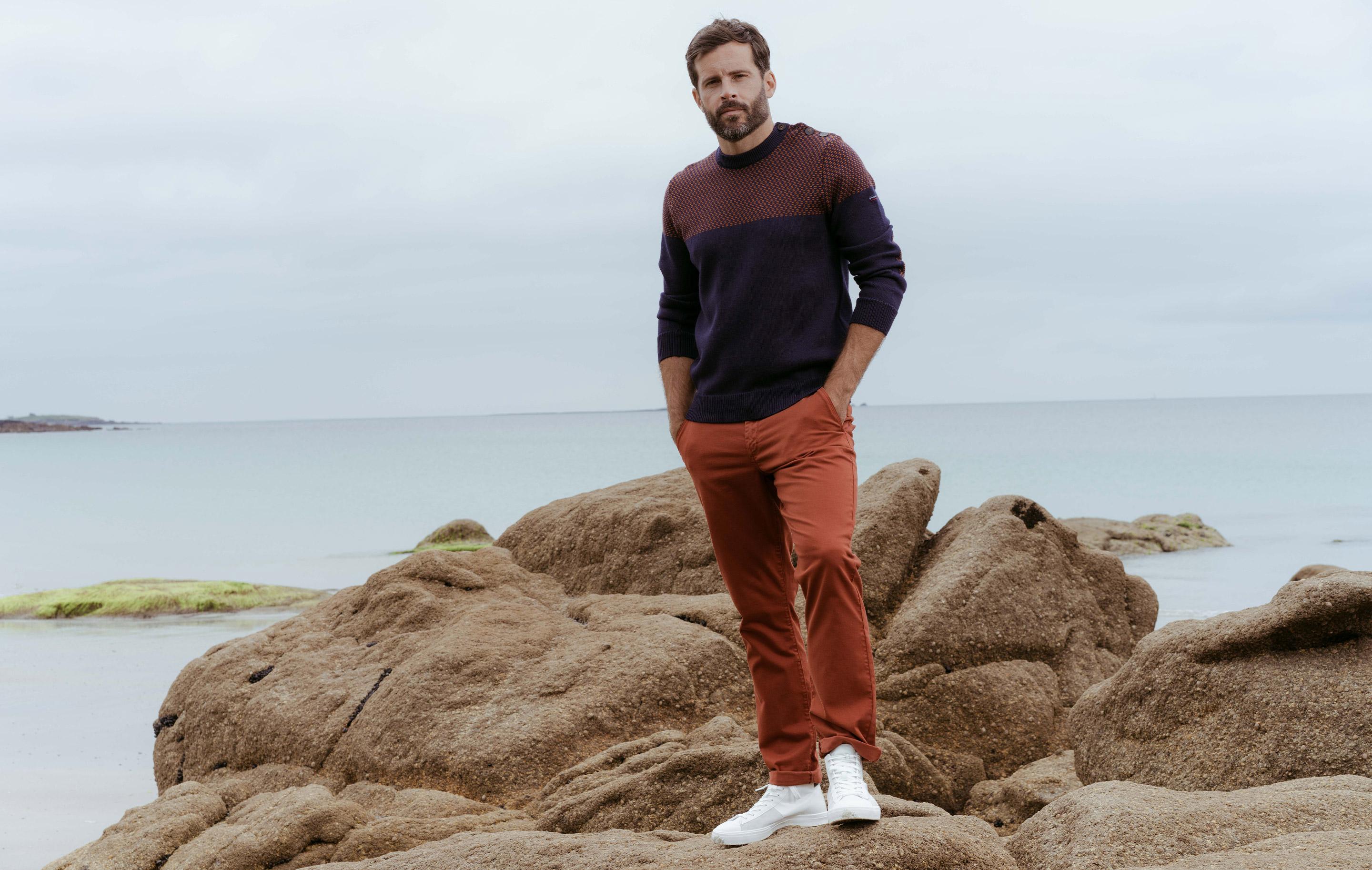 Winter is here, and it has never seemed more beautiful.